Tik Tok is full of stunning videos, but one mom who recently shared about how she got pregnant while pregnant with twins, is inspiring millions with her miraculous story.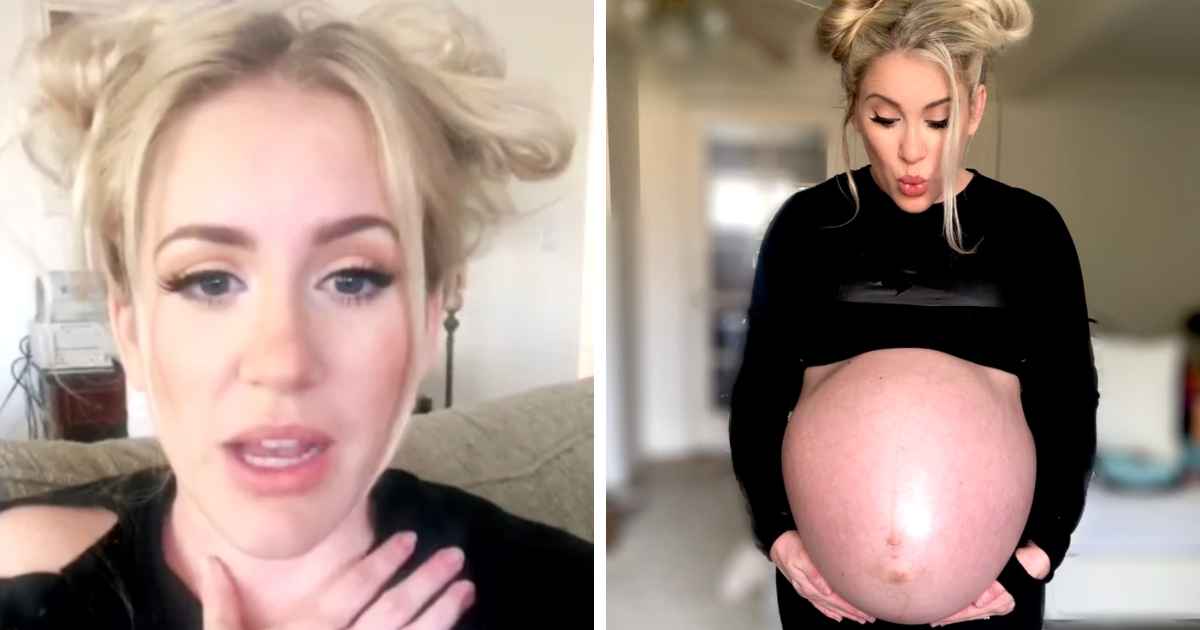 The event of getting pregnant while pregnant is called superfetation. Normally, once a woman conceives her body stops ovulating. But that didn't happen in the case of this woman.
"Your hormones are supposed to stop you from ovulating [after getting pregnant]. Mine did not," she said in a TikTok video explaining the rare triplet pregnancy.
Ten days after conceiving her twins, the mother ovulated again and conceived a third child. The Taming Triplets mom counts each of her children as a blessing.
"We were just very, very lucky and blessed and thankful and happened to just spontaneously get pregnant with triplets," she said. "We wanted to be parents and God went, 'Watch out what you ask for' and gave us three at once."
View this post on Instagram
The mom has been documenting her triplet pregnancy on social media, amassing millions of followers across TikTok and Instagram where she shared her journey and openly discussed how she got pregnant while pregnant.
Doctors told her that she was "high risk" and put the first-time mom on bed rest. They told the couple to consider genetic testing and even gave them the option of reducing the number of babies through selective abortion.
But the Taming Triplets mom placed her babies' fates in the hands of God. "We want to move forward with all three babies. No genetic testing, no selective reduction," she said. "We just pray and hope the babies are going to be healthy… Even if they did have an issue we are going to love them no matter what."
She clung to her faith and asked for more prayers when doctors rushed in for an emergency c-section well before the 32-week pregnancy mark. She gave birth in five minutes to three girls at 29 weeks, naming them Vivienne, Georgina (Georgie), and Ivy.
She continues to keep everyone updated via the Taming Triplets TikTok and Instagram pages and has continued to request prayers as her babies spend time in the NICU getting stronger.