A little kid form Freeport, Grand Bahama, had the best reaction on seeing himself with a new prosthetic eye. Amello Gardiner, had lost his right eye in June 2018 after getting diagnosed with Retinoblastoma, a very rare eye cancer.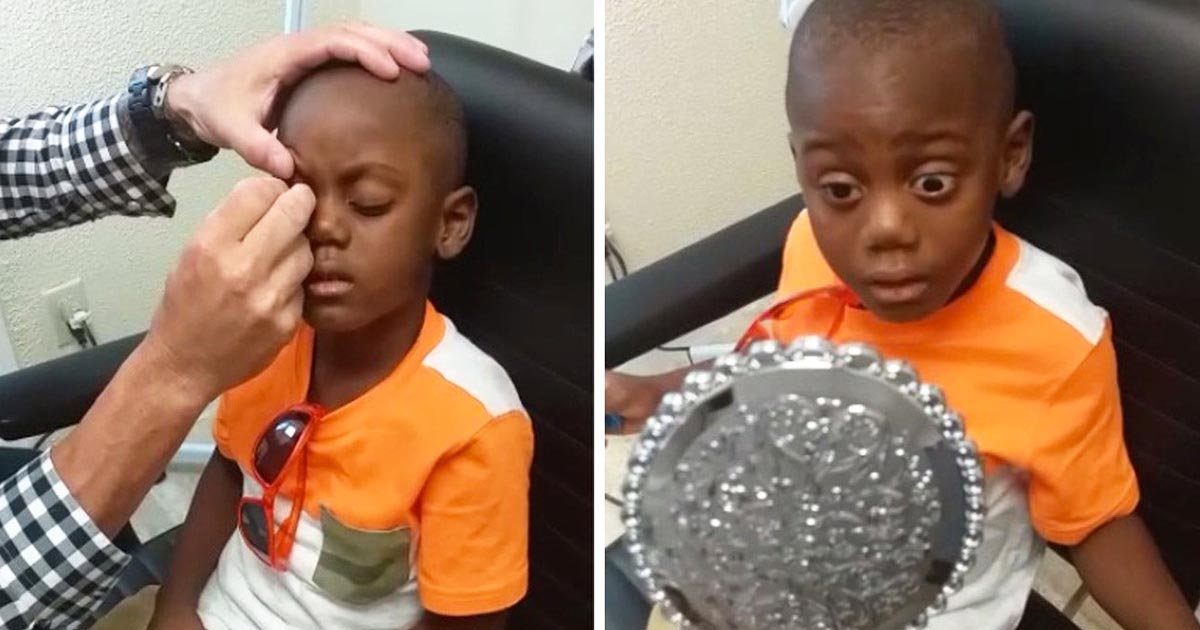 The 5-year-old received a new prosthetic eye in July this year which has changed his life completely and made him look like a regular kid again. The video of him getting the prosthetic eye fixed was captured by mum Allison Robinson, 31, who filmed his heartwarming reaction as he looked in the mirror at himself and started laughing at his new looks.
Allison said: "Our lives changed quickly because it was a lot we had to take on in such a short time frame. I comforted myself by thinking that he had only lost an eye, that he was still with me."
She says that now that Amello has got his prosthetic eye he has become extremely bubbly and excited that he looks like a normal kid again. "He cannot see out of it, but he can move it and it looks like his real eye," she says.
The prosthetic eye though not real, has made a world of difference to Amello and his family. He seems like a very confident and excited little boy. God bless him in his future life.
Watch his adorable reaction.