A young Nigerian immigrant has become the chess champion of the United States against all odds.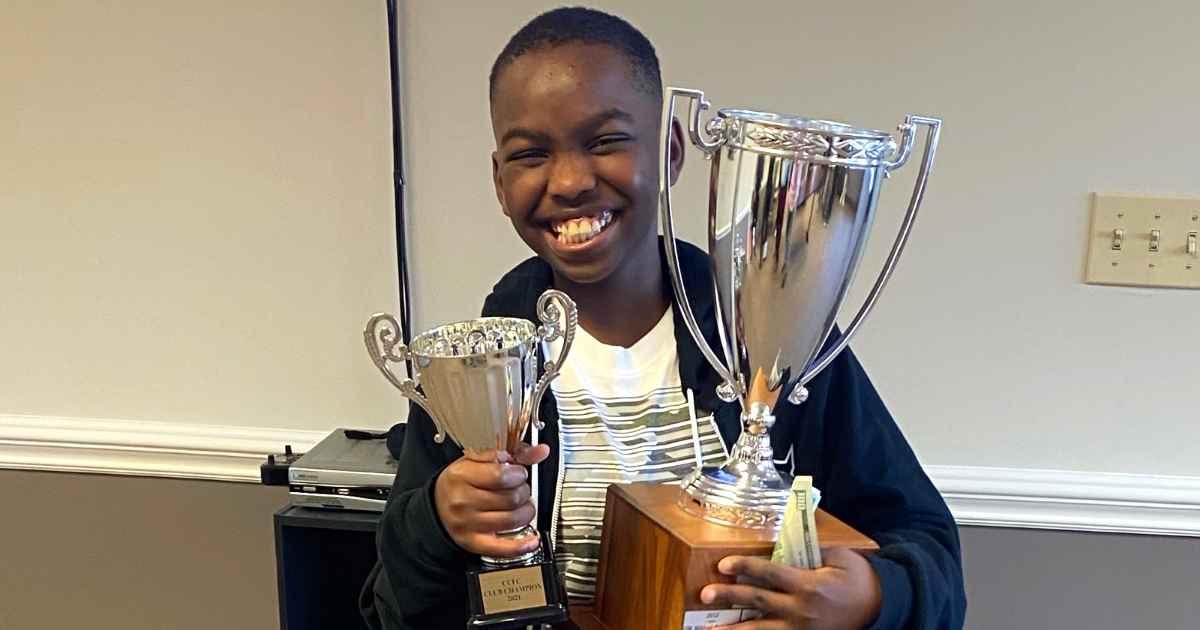 Tanitoluwa (Tani) Adewumi, a third-grader at P.S. 116 in New York, won the New York State Scholastic Primary Championship with an impressive rating of 2223.
Tani started playing chess only a few years ago while living with his family in a homeless shelter, where he has kept all the trophies he won over the years.
Tani and his family of four had to flee northern Nigeria in June 2017, after they were worried about attacks by the extremist group Boko Haram, his dad Kayode Adewumi said.
A local pastor helped Tani attend a local elementary school and it was there that one of his teachers, Russell Makofsky taught his class how to play chess.
Shawn Martinez, chess coach at P.S. 116, recruited Tani to join the chess program. "(Tani's) very tactical. His memory's great," Martinez said.
"The average kids do 50 to 100 puzzles a week. (Tani) does like 500 puzzles a week," Martinez said.
Tani said that what attracted him to chess was the "deep thinking" aspect. He hopes to earn the grandmaster title, which is the highest honor a chess player can obtain.
Remember Tani Adewumi, the Nigerian refugee kid I wrote about 2 years ago who won the NY State chess championship while in a homeless shelter? Now well housed (thanks to you readers!), he just won a championship and is officially a National Chess Master as a 10-yr-old 5th grader! pic.twitter.com/mbDCAGiFHb

— Nicholas Kristof (@NickKristof) May 2, 2021
A GoFundMe fundraiser for Tani has already raised more than $190,000 in four days and the family plans to use it for the Tanitoluwa Adewumi Foundation, where they will help refugees and immigrants.
Today, the Adewumi family is no longer homeless as they have been gifted an apartment by an individual after hearing the story. They received messages from others offering them money, legal services, and cars.
Hard work and dedication are the ways to success, the word of God is always here to guide and motivate us during the toughest of times.
God wants us to thrive in all aspects of our lives, and he gave us the tools, talents, and gifts to do that.
Colossians 3:23-24 "Whatever you do, work heartily, as for the Lord and not for men, knowing that from the Lord you will receive the inheritance as your reward. You are serving the Lord Christ."