This sweet video of three young siblings meeting their baby brother for the first time at the hospital is surely going to melt your heart.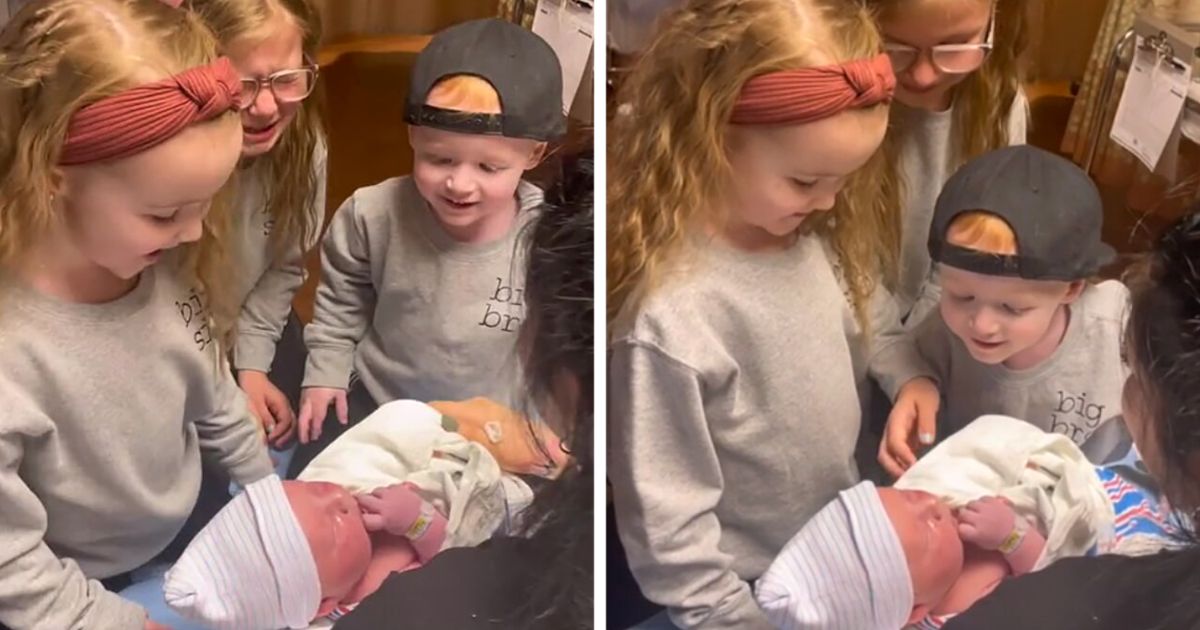 All dressed in similar outfits, the siblings- two girls and a boy, come walking into the room where their mom is seated, cradling their newborn baby brother.
The eldest girl, becomes emotional at the sight of her baby brother, even as the other two siblings look at their baby brother in awe, their faces lighting up with happiness. All the while, the mother too becomes emotional, watching their reaction.
The 1-minute video clip is a sweet example of the love and bonding that siblings have for one another. It is indeed a blessing to have brothers and sisters by our side. The love and support of our siblings are one of the most beautiful and reliable things in life.
WATCH: Siblings Meet Baby Brother For The First Time