Michael Bartlett, a 16-year-old attending a local festival in Evansville, Indiana, didn't expect that his spontaneous act of kindness toward a distressed toddler would lead to such an overwhelming response, and even a heartwarming reunion.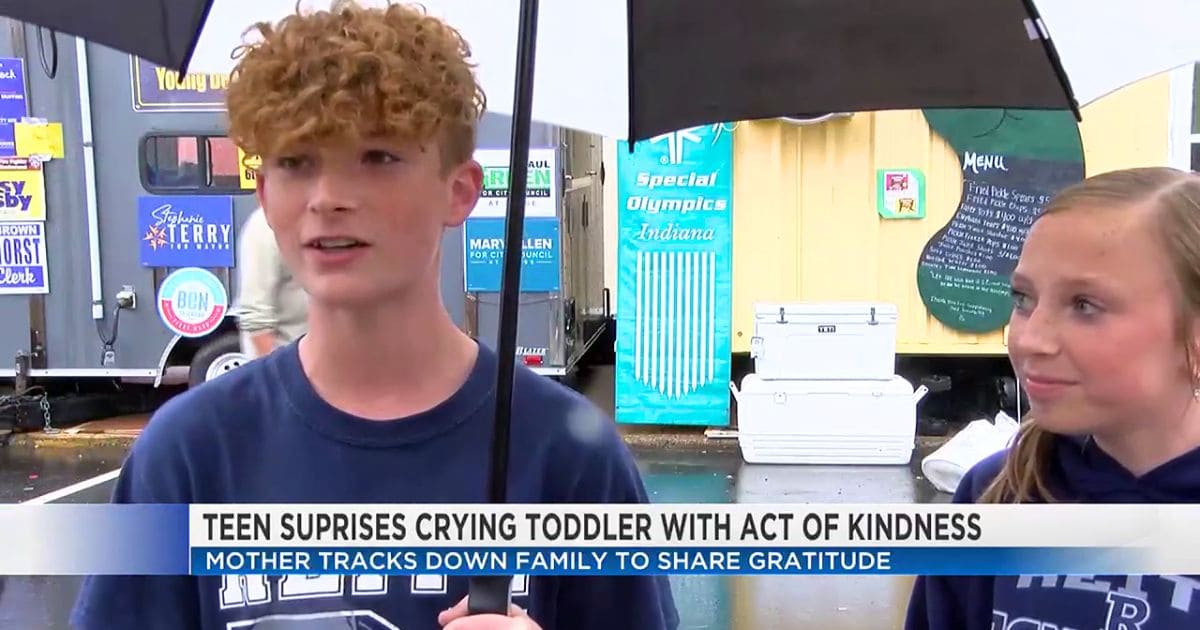 During a bustling evening at the West Side Nut Club Fall Festival, Ashley Wargel and her young son Maddox found themselves in a challenging situation. Amidst the crowd and shimmering lights, Maddox began to feel overwhelmed, resulting in a noticeable tantrum. It was at this moment that Michael, having won a stuffed red panda from a carnival game, felt compelled to offer it to the young boy.
"He walked over and said, 'I think this might make him feel better. Do you mind if I give him this stuffed animal?'" Ashley recalled, deeply moved by the unexpected gesture.
Unbeknownst to Ashley, she had met Michael's sister Mileigh just moments prior. A post-event search on Facebook to find and thank Michael led to the discovery of their mutual connection, culminating in a touching reunion via Facetime.
Michael, surprised by the attention, humbly stated, "I'm speechless. I didn't think it would blow up like this."