Start your morning with this sweet video of two toddler best friends hugging.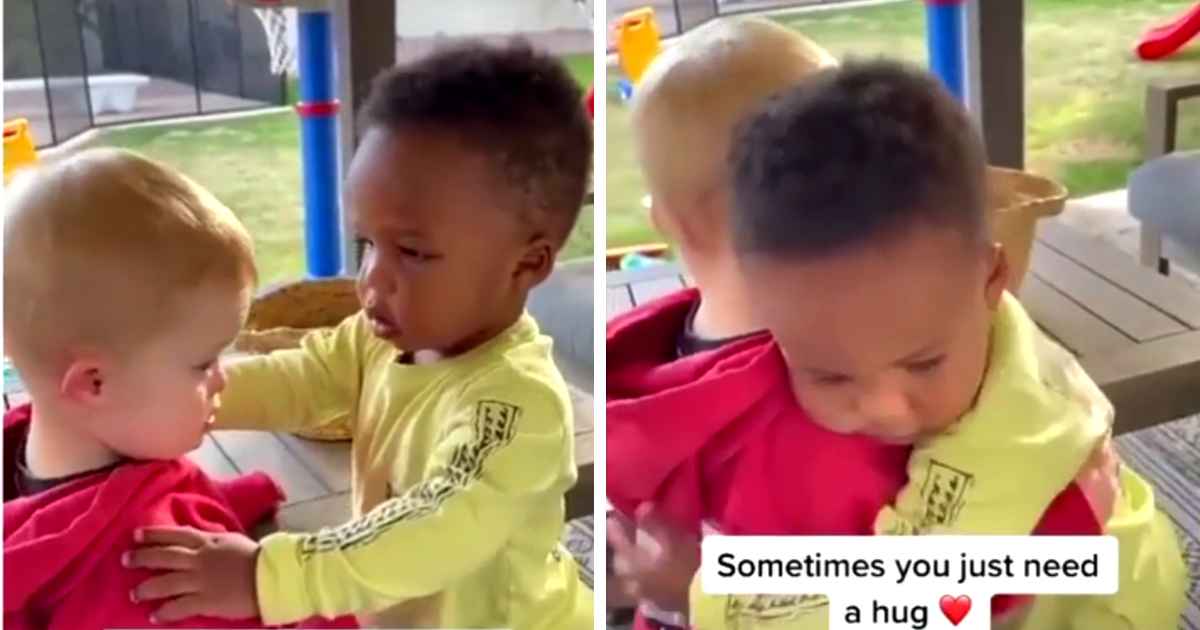 When one of the toddlers looked sad, the other one walked up and asked if he needed a hug and immediately hugged him.
These toddlers have taught us all a big lesson in loving one another unconditionally and hugging each other to make it all better.