Arizona community raises more than $10,000 for 91-year-old veteran robbed of life savings.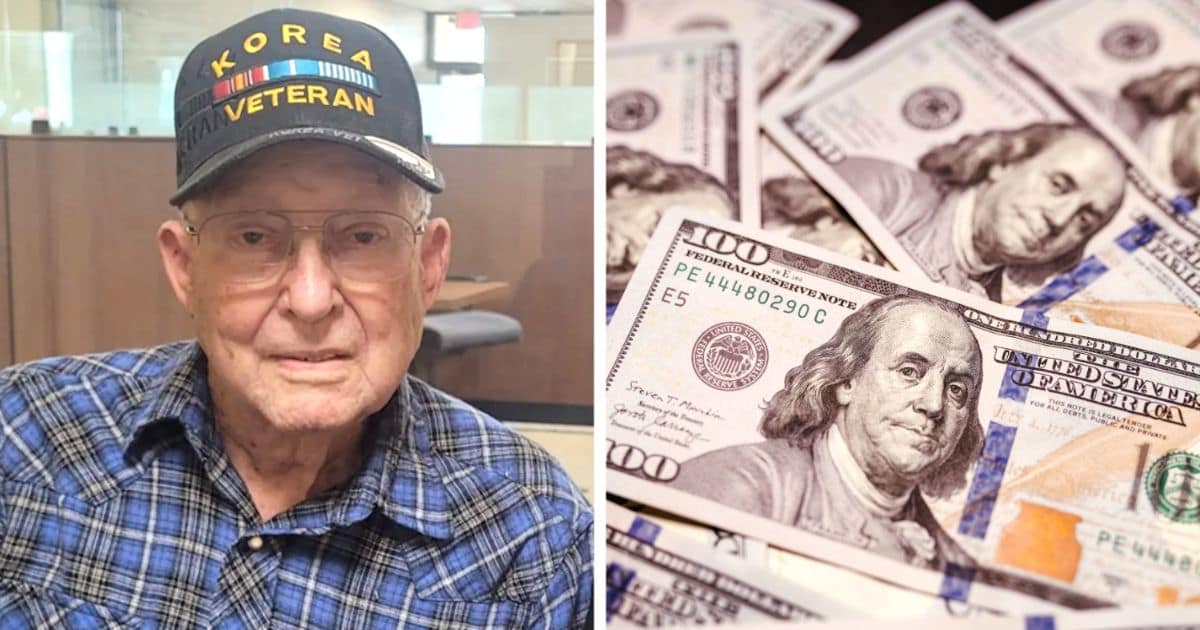 An Arizona community stepped in to support Floyd Barber, a 91-year-old veteran who was robbed of his life savings of $7,000, which he had saved up to fix his teeth. Barber was on his way to make a bank deposit after filling his car with gas when a woman approached him, hugged him, and took off with his envelope of cash. Although Barber had a gun, the thief managed to escape, and the Marana Police Department is still searching for her.
Barber's day turned around when he met his favorite server, Sheri Tacchia, who asked him how his day was going. Barber then explained what had happened, and Tacchia offered to help him. "He told me nothing like this has happened to him in 91 years. He doesn't have a mean bone in his body. So, I sat down with him and asked if I could please help him, if he'd let me. He said, 'Sure,'" said Tacchia. She then set up a GoFundMe page, which exceeded its goal of $10,000 in less than a week.
"People have done…it's truly amazing," said Tacchia. The donations came pouring in, and folks who had seen the story came into the restaurant to lend their support as well. One man came into the restaurant and handed Barber $100, while another customer offered $20. Tacchia was even contacted by a local dentist who offered to help with Barber's tooth repairs, so he could use the money for other expenses.
The veteran, who does not fully understand how GoFundMe works, is thankful for the community's support, and Barber's faith in humanity has been restored. "It makes me feel real good to know that there's more good people out there than bad people," said Barber. Tacchia's kindness has made Barber feel overwhelmed with gratitude. He wanted to give some of the money to Tacchia, but she refused.
"All I want is a lifetime of friendship," said Tacchia.