A group of young men who had just been trained on applying lifesaving skills by missionaries at Bible Survival and Combat Camp helped save the life of a couple who had been knocked down by a semi in downtown Nashville.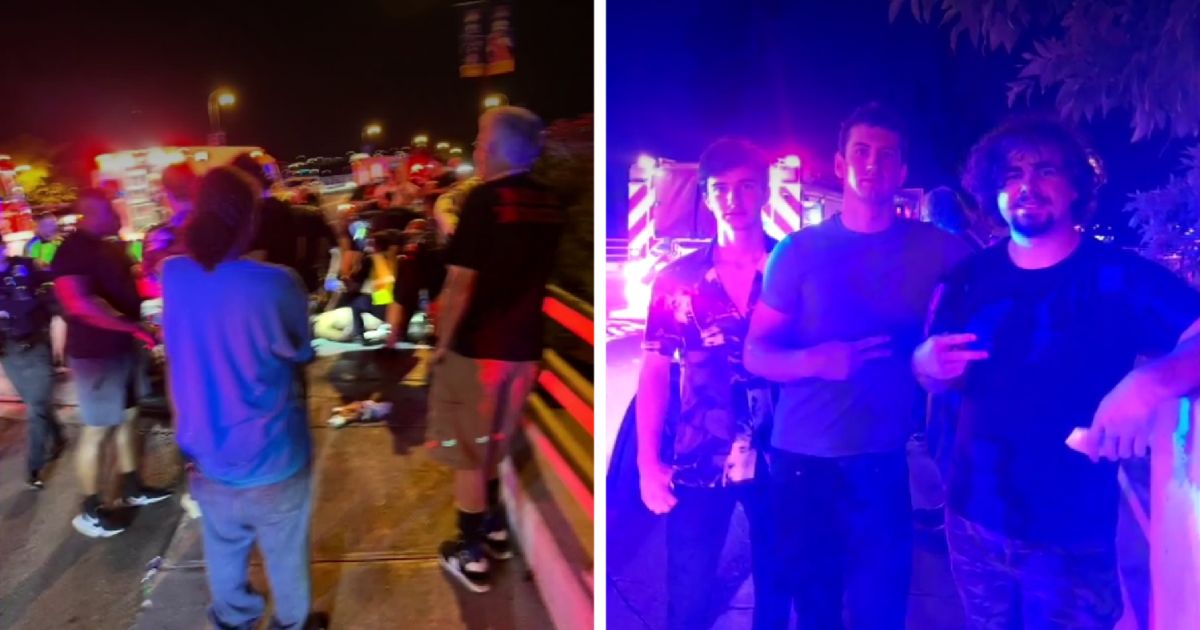 The group calls the incident a miracle because there's no way the victims would have survived the near-death encounter.
The incident
The time was around 9 p.m. when a semi with a trailer came up on the sidewalk and hit a man and a woman on the Woodland Street Bridge and then took off. "We heard this loud 'bang, crunch, crunch,'" Joshua Campbell explained.
The 30-year-old man and 23-year-old woman were screaming for help and were down on the ground after being struck by the semi.
Campbell said, "The guy is on the ground; he's screaming things along the lines of 'I'm going to die, please save me, God help me,' stuff like that," said Campbell.
The young 21-year-old boy and his teenage brother and friends had just been to a missionary camp where they learned life saving skills and were now going to need all that training to help save lives in an actual situation.
17-year-old, Mark Harrison, jumped into action, he said, "I took his pants off and wrapped it around his leg as good as I could get it, and my friend, he got the other shirt, and he wrapped it around his leg too," Harrison explained.
One bystander gave his belt to be used by the devout Christian group of friends. "We had to apply the shirts and the belt right around here, and the injury was very bad to the bone," Campbell gestured to his leg, calling the injury gruesome.
It seemed like God trained these young men for a special purpose to save the lives of people and here they were fulfilling their purpose in life.
"We figured If we put his legs up high the blood from his midsection would not go out as fast. It was really a seconds count situation, he was losing blood very fast," Campbell demonstrated, saying they propped the victim's legs up on the bridge railing.
The group even prayed over the man till paramedics arrived, and affirmed that God placed them in the right place at the right time. "It's got to be a miracle. I believe it's a miracle," stated Harrison.
Both the victims were severely injured and are at Vanderbilt in stable condition according to Metro police. The semi that left the scene had a white trailer with Tennessee tags.
Let us continue praying for the young man and woman who are in the hospital for the healing touch of God to restore them to perfect health. We believe God has a special purpose for them too as he played the right people around them at the right time.