An act of kindness shown by employee of Home Depot to a 2-year-old boy is winning the hearts of social media users.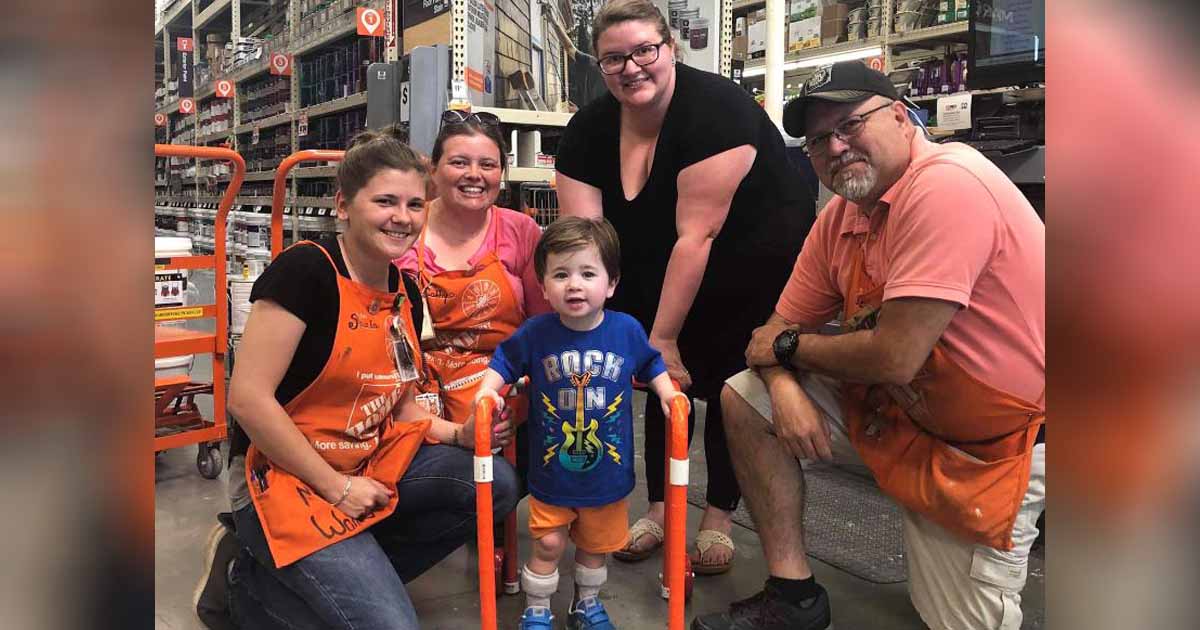 The little boy has a disorder which impacts his mobility and makes walking a struggle, the worst part is that insurance does not cover his disability.
Christian and Justin Moore walked into a Home Depot in Cedartown, Georgia, with their 2-year-old son Logan who has hypotonia, a syndrome which impacts his muscle tone and his mobility.
His mother said that a physical trainer told them of a gait trainer to help him with walking, but they were not sure if insurance would cover it and also how long it would take to arrive.
So her husband and she found a tutorial on YouTube to make one out of PVC pipe.
"I found a video that looked pretty easy and got the list and took it to Home Depot to see if they had everything we needed," Christian Moore said.
So when they went to Home Depot, and asked a store employee she knew about anyone assisting them with the supply list. She was surprised when a store manager and another employee came to help.
They began getting the parts together and told them that they would put all the parts together and wouldn't charge them for it.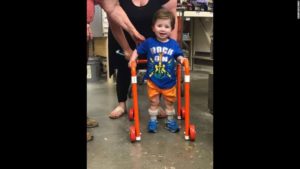 "They told us to go get ice cream and come back in an hour," she said. When they returned the walker was finished and even had Logan's name.
She said she could not believe they would do that and she was holding back the tears because it wasn't easy for their son. It was hard for him to do things children his age would do.
One of the employees who helped them make the walker, Jeff Anderson, shared a post on the experience on his Facebook page and said, "Everyone was crying to see Logan walk around with the biggest smile on his face…Thank to all that help and for being a blessing to this family and to this little guy."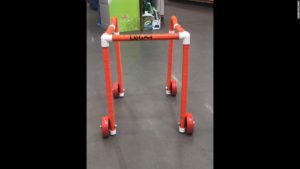 Christian Moore said "There are so many children out there with hypotonia, more than you would think," She added, "I am grateful to be able to share that there are still good people around to help."