The stage of America's Got Talent (AGT) often becomes a platform for moments of raw emotion and inspiring talent. Recently, it took on a more profound resonance when the 82nd Airborne All-American Chorus, hailing from the U.S. Army, dedicated their heartening performance to their fallen comrade, Specialist Elijah Crawford.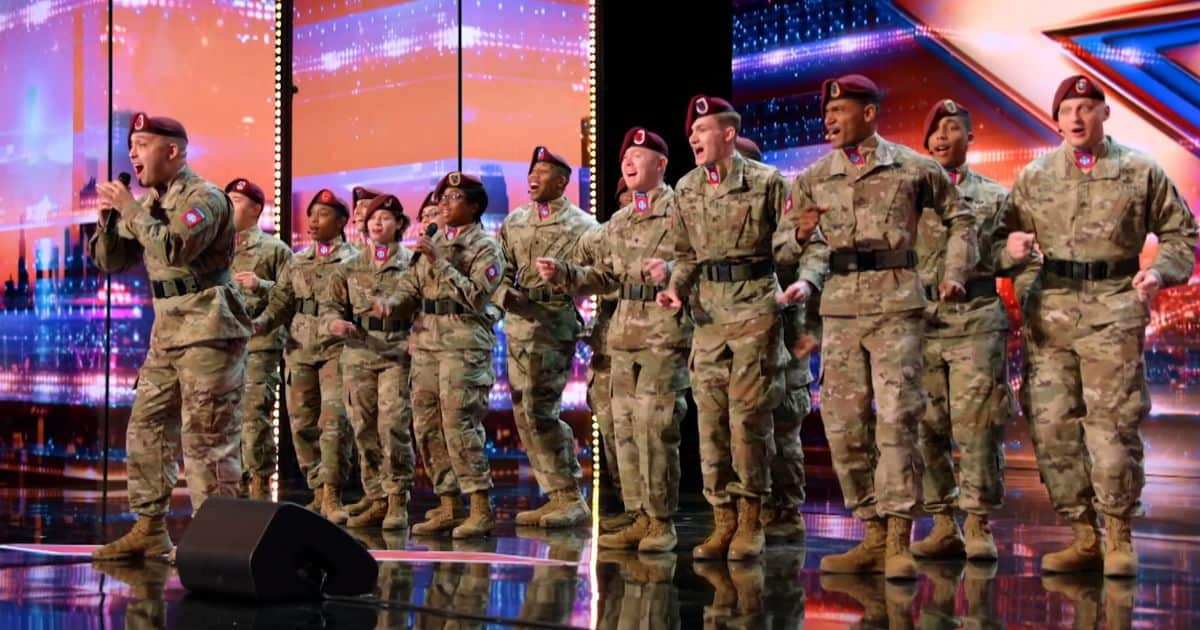 With a stage presence as captivating as their performance, the members of the Army's 82nd Airborne All-American Chorus, made a memorable entrance. Marching in perfect unison onto the AGT stage, the ensemble quickly captured the attention of both the celebrity judges and the audience.
Staff Sgt. Marcus Gilbert introduced the group, explaining, "We hail from North Carolina. We represent the 19,000 men and women that support and serve the Airborne division." He continued, stating that their purpose was not just to win, but to honor their fallen colleague. "Last week, we lost one of our soldiers — Specialist Elijah Crawford. So, we're dedicating this performance to him and all of the soldiers that have passed before him."
The ensemble then shifted their focus from their military demeanor to a soulful and harmonious rendition of The Temptations' "My Girl." Their beautiful voices combined into an uplifting melody, and the audience couldn't help but get swept away in the euphony. A highlight of their performance was a particularly impressive high note held out till the song's end, which was met with roaring applause from the audience.
Gilbert told The Fayetteville Observer that this audition took place in the spring and expressed his hope that fans of the show would enjoy their performance. While this wasn't the first time an armed forces group graced the AGT stage, it was a debut for the 82nd, known for their readiness to deploy anywhere in the world within 18 hours.
The performance, both heartwarming and poignant, was shared early on social media, with the full performance reported to air on the upcoming Tuesday night's AGT episode. The revelation of the dedication visibly moved the audience, and the energy remained electric as the chorus began their song.
This dedication to Specialist Crawford and all those who have passed before him was not only a touching tribute but also a reminder of the sacrifices made by the men and women who serve in the armed forces. As the 82nd Airborne All-American Chorus sang, their message of honoring their fallen comrade resonated with all.
"There is no greater love than to lay down one's life for one's friends." – John 15:13
WATCH: The 82nd Airborne All-American Chorus Sings 'My Girl' on America's Got Talent