Worship medley of 'Awesome God' and 'God Only Knows' ft. Bailee Madison and Kevin Quinn from the teen musical 'A Week Away,' is so beautiful.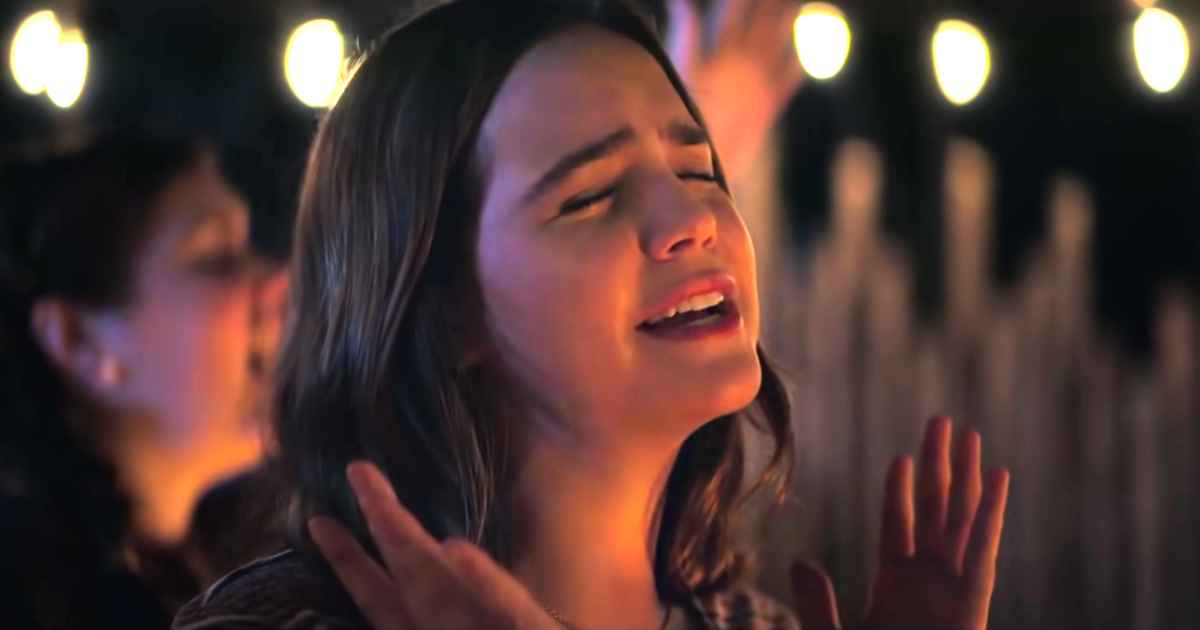 Story behind 'A Week Away' Movie
'A Week Away' is about a juvenile delinquent who finds faith, friendship, and love during a one-week stint at a Christian youth camp.
The movie is on Netflix and begins with orphaned teen Will Hawkins (Kevin Quinn) running away from a police officer on foot, and a guitar in hand.
Watch: 'A Week Away' Movie trailer

Will is a delinquent minor with offenses like stealing a cop car and putting his high school up for sale on Craigslist.
Will has to choose between juvenile detention and a one-week stint at a Christian youth summer camp in lieu of criminal charges.
Will is placed in the care of a Black foster mother Kristin (Sherri Shepherd) who works at the aforementioned camp and has an earnest, teenaged son named George (Jahbril Cook).
Will hangs out with George at the camp and each falls for a delightful girl, Will is smitten with Avery (Bailee Madison), the adorable daughter of the camp's director (David Koechner).
While George falls in love with Avery's cute pal (Kat Conner Sterling). The movie rides the high school musical wave with a few catchy numbers set in the cafeteria and swimming pool area.
Will helps George to overcome his poor-self image. Will faces the consequences of lying to Avery about his criminal past. But Avery does not cut him out of her life and gives love a chance.
He tries to escape from the camp but Avery follows after him but is unsuccessful. He struggles with the thought of a loving God after He lost his parents, and feels like he doesn't have anybody.
In the end, Will decides to return to the camp to Avery's delight and once the camp comes to an end, Kristen offers Will an option to come home with her and George, in a happy ending to the movie.