There's nothing more beautiful than adopting a kid and giving him a home where he will be safe and have a beautiful family.
A 4-year-old boy was so excited to share the news of his adoption with the world, that right after he was adopted, he put it up on social media and wrote– he's going to be a big brother.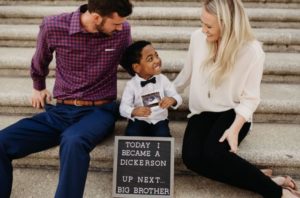 Jordan Dickerson is a pediatric nurse at Le Bonheur Children's Hospital in Memphis, Tennessee, and she says that  Jeremiah was her patient last year.
Jeremiah was born a premature baby, and had complex medical needs which meant that he had to be kept in foster homes who had prior specific medial training.
That's when she says she instantly liked Jeremiah with his contagious smile and happy spirit, and that although she and her husband were not even married for a year, and obviously not discussed kids yet, they took the decision to adopt him.
So Jordan and her husband Cole began researching on foster parenting classes and in June of 2017, they were approved and brought Jeremiah their son home.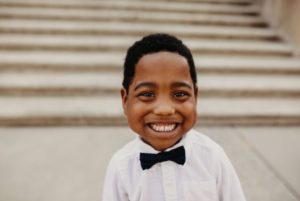 Jordan says that since the time he's come home, it's been many sleepless nights for them with sudden sickness, last moment visits to the ER, surgeries, and a lot more but she is so happy that Jeremiah is much more healthy than before. He had a feeding tube removed from his belly, a tracheostomy tube removed, which helped him breathe.
In April, she says that when Jeremiah said the prayer during dinner, he thanked God for Jesus and then for his mommy and daddy and then thanked God for his baby sister who was coming in a couple of weeks.
Jordan says her husband and she were not planning for any siblings for Jeremiah at the moment and it was surprising to them.
But two weeks later, Jordan says she and her husband found out she was pregnant, and that Jeremiah was spot on about his baby sister — they were having a baby girl.