Mother and daughter duo Ella and Karolina Protsenko are performing a beautiful version of the classic Christian hymn, 'Amazing Grace' in public.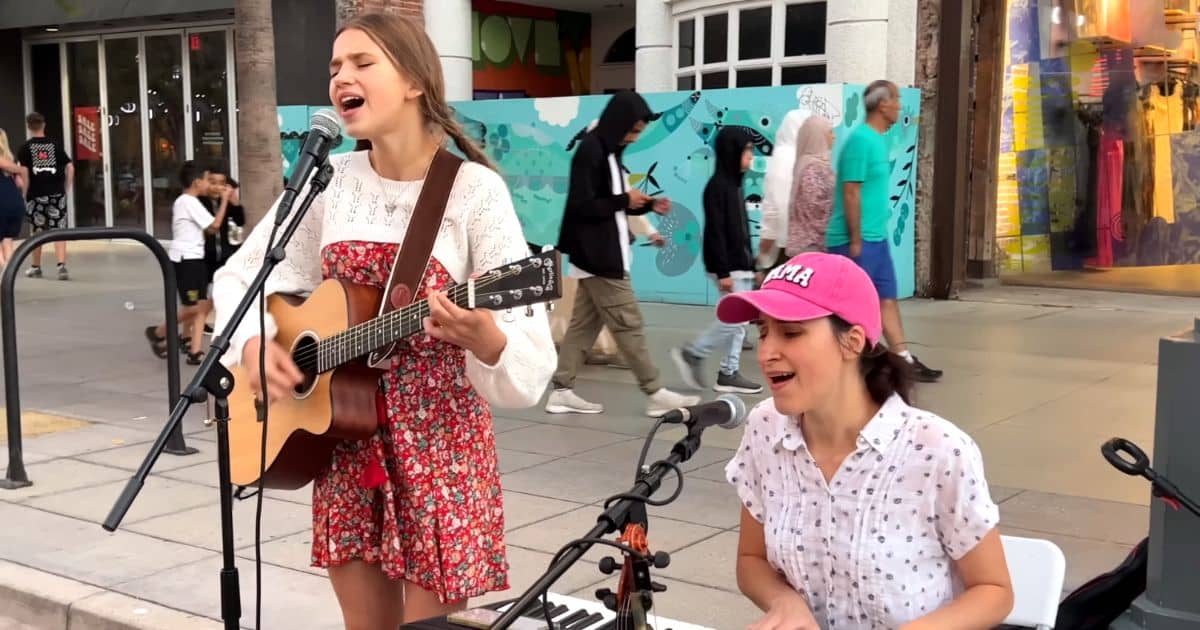 The pure love and warmth between Karolina and her mother can be seen through out their performance and it make the performance extra special.
It's so true that the grace of God dispels out the darkness and sin from our lives and breaks the bondage that holds us captive. Today as Karolina and Ella sing this song we too can join them and thank God for His redemption in our lives.
Worshipping God publicly is a privilege here in the United States, there are many countries that do not allow this; so let's have a heart of gratitude to God for all His goodness and benefits towards us in this land.
Karolina is a multi-talented girl, we all have seen her violin covers of popular songs on YouTube, and here she is now playing the guitar while mommy takes over the piano for this rendition of 'Amazing Grace.'
Worship is a powerful way to connect to God and stay in His presence; throughout the Bible, many verses encourage us to sing psalms and praise God through worship.
Hebrews 2:12 "He says, I will declare your name to my brothers and sisters; in the assembly, I will sing your praises."