13-year-old Christian singer Sydney Rasmussen performs a beautiful rendition of the timeless hymn, "Amazing Grace (My Chains Are Gone)."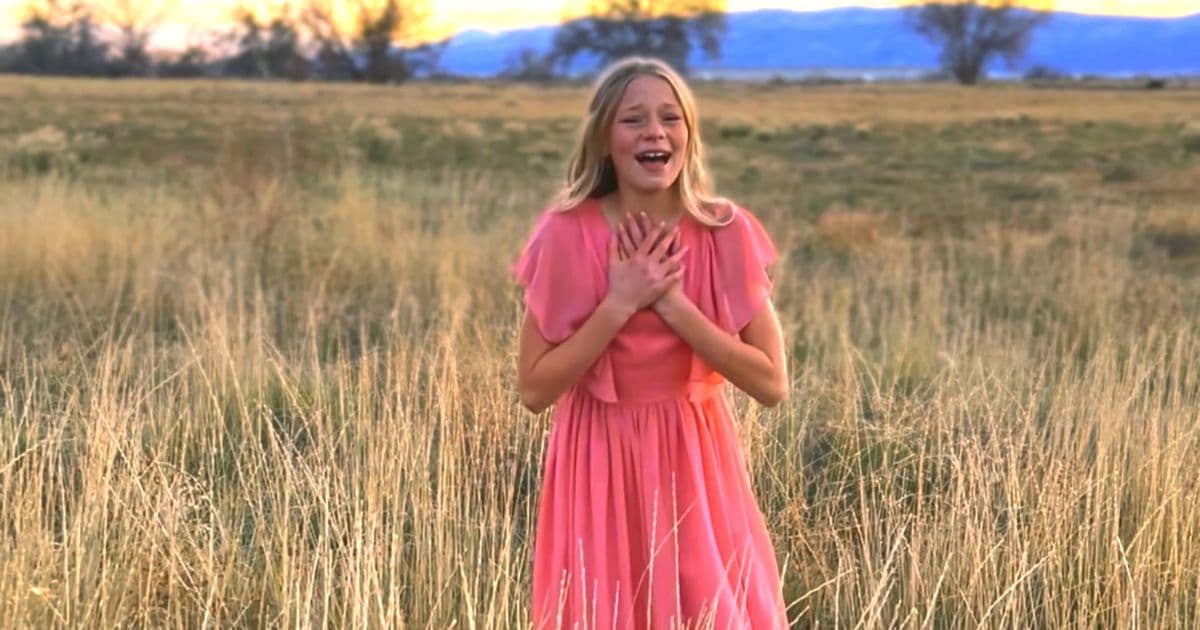 This worship song has been around for many years and has touched the hearts of countless people, but Sydney's version adds a new level of emotion and power to the already-stirring lyrics.
"Amazing Grace (My Chains Are Gone)" was written by Christian artist Chris Tomlin and was published in 2006 on the album 'See The Morning.' The meaningful words remind us all that we are saved by the unconditional love of Jesus Christ.
Amazing grace how sweet the sound
That saved a wretch like me I once was lost, but now I'm found
Was blind, but now I see

My chains are gone, I've been set free
My God, my Savior has ransomed me
And like a flood His mercy reigns
Unending love, amazing grace
Sydney's voice is soulful and angelic, perfectly conveying the hope and joy that come with being released from the bondage of sin.
We may feel trapped and weighed down by our mistakes and shortcomings, but through Christ, we can find freedom and new life.