The holiday season is here and thanks to the power of online shopping, we can buy anything in the world with our finger tips.
But thankfully there are people out there who like taking care of their delivery drivers and one such person is Kathy Ouma who left a basket with snacks and drinks for them.
Her doorbell camera captured a delighted Amazon Prime delivery driver's priceless reaction when he saw the treats and drinks at her door.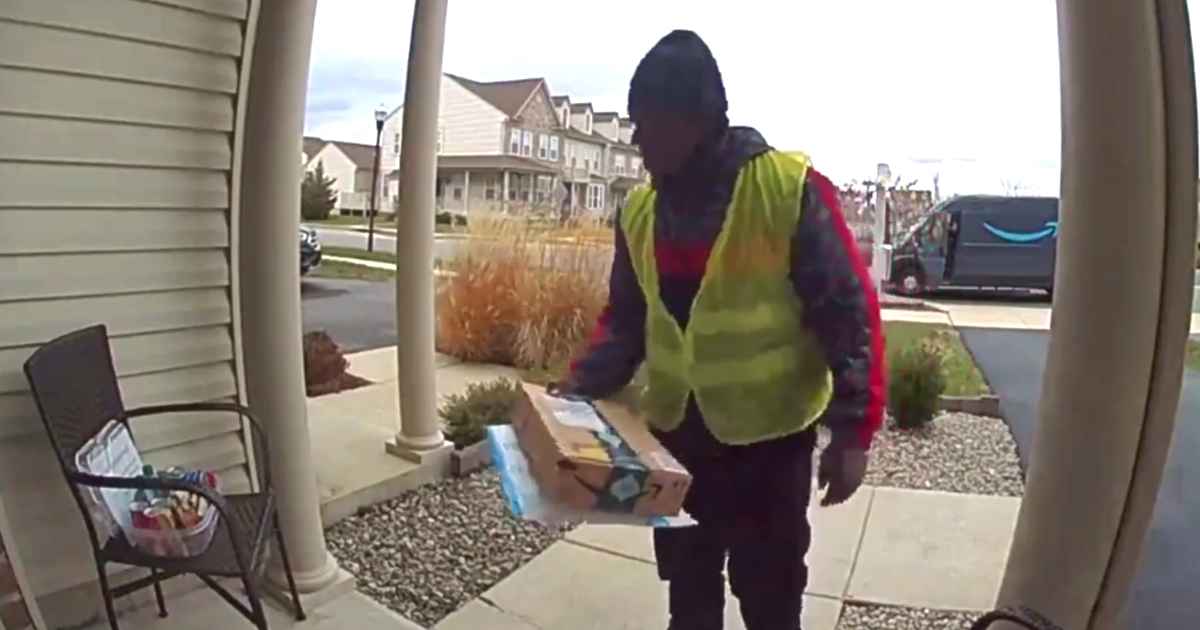 The sight of the snacks surely made the man's day much brighter as he can be seen doing a happy dance while going back to his truck.
This is such a lovely and thoughtful way of Kathy Ouma in showing her gratitude towards the delivery drivers who often have to drive in freezing temperatures in the snow to deliver packages.