Two young girls, Olivia and Annalise, stand in front of their congregation and deliver an awe-inspiring acoustic rendition of the hymn 'Are You Washed in the Blood?.'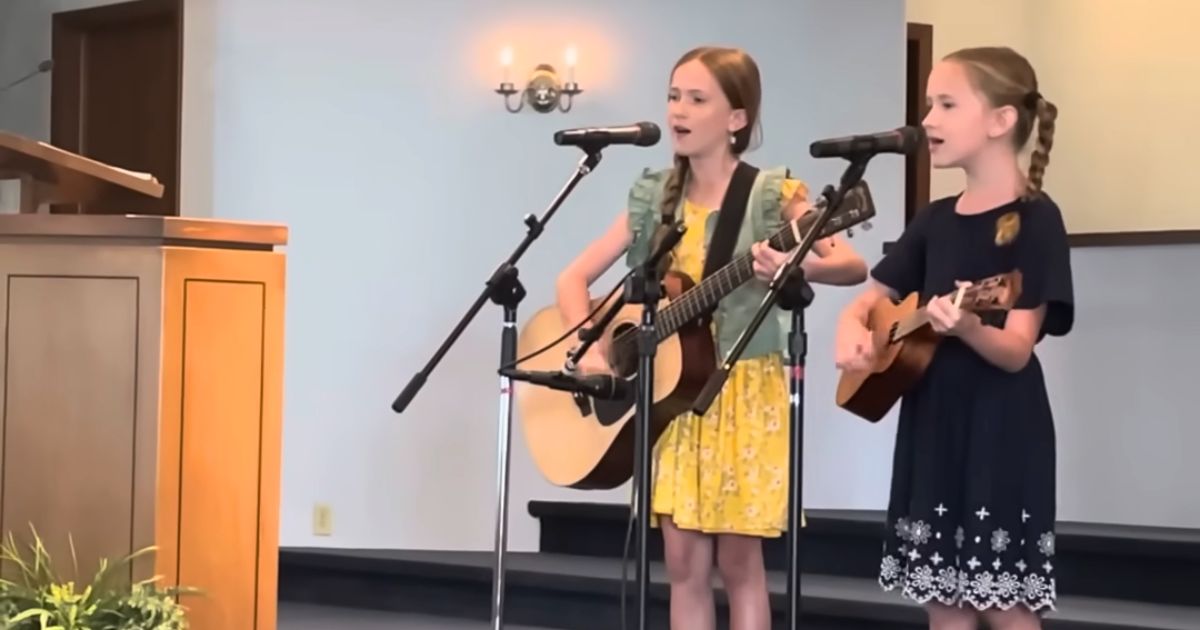 The hymn was penned by Elisha Albright Hoffman back in 1878 in Ohio. Hoffman was no ordinary man; he was a Presbyterian minister and a prolific hymnist, credited with composing over 2,000 hymns. Moreover, he edited more than 50 songbooks throughout his lifetime. The son of an Evangelical minister, Hoffman's upbringing was steeped in sacred music, making him an influential figure in Christian hymnology.
The hymn is known for its compelling lyrics that speak of faith, redemption, and Jesus Christ's sacrifice. "Have you been to Jesus for the cleansing pow'r? Are you washed in the blood of the Lamb?" These lines serve as a compelling invitation to self-reflection and renewal of faith. The repetitive refrain, "Are you washed in the blood, In the soul-cleansing blood of the Lamb?" underscores the significance of purity and redemption through Christ.
The lyrics of the hymn stress the importance of walking daily with Jesus, laying aside sins, and being spiritually prepared for the second coming of Christ, often referred to as the "Bridegroom."
Olivia and Annalise did more than just perform a song; they brought the powerful words to life. Their guitars and harmonious voices complemented each other beautifully. The simplicity of their acoustic rendition allowed the timeless lyrics to shine, making it an unforgettable worship experience for all.
"I have been crucified with Christ; it is no longer I who live, but Christ lives in me; and the life which I now live in the flesh I live by faith in the Son of God, who loved me and gave Himself for me." — Galatians 2:20