12-year-old Ashley Marina wasn't expecting to give three performances for her audition on America's Got Talent 2020, but that's what Simon Cowell made her do in the latest episode of the talent show.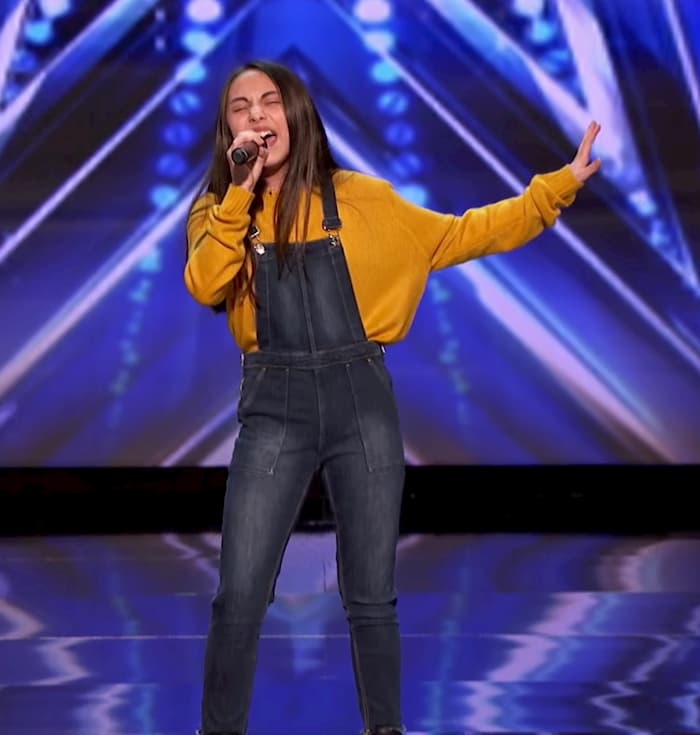 The Pittsburgh native first bonded with Simon Cowell over guinea pigs before trying her hand at Martina McBride's 2007 hit "Anyway."
But Cowell immediately asked her to sing an a capella, claiming the backing track on the country classic was "very overbearing" on the Marina's voice.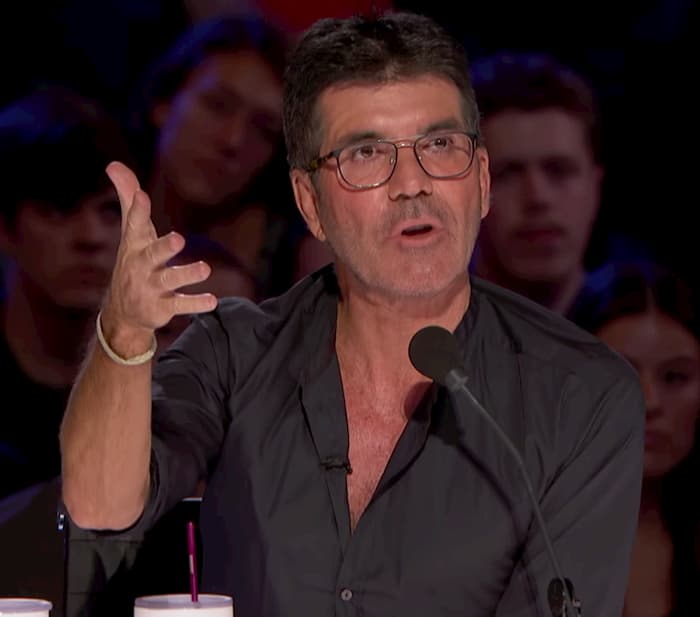 So she launched into Sia's "Opportunity," but that too find;t satisfy Cowell, as he said, "Ashley, you want my honest opinion? I think you brought the wrong songs with you today. It's very difficult for me, I don't know about the others, to actually judge you on that."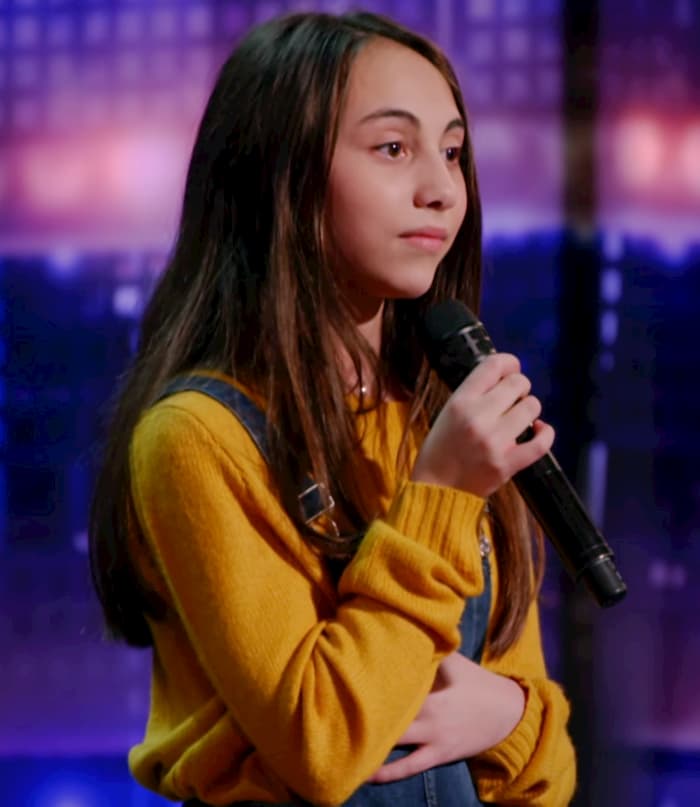 With the audiences booing loudly, judge Sofía Vergara convinced him to let the young girl return to the stage after finding a better song.
Ultimately, the 12-year-old singer chose to sing an original song she'd written about her dad, who was backstage cheering from the wings.
Who's always there when I need you
Saving every day
Who always comes to my rescue
Whenever I'm afraid
Who's the one that truly loves me
Like no one else in the world

You'll always be my hero
Forever I'll be yours
She was finally able to earn a standing ovation from the judges panel, and two thumbs up from Cowell.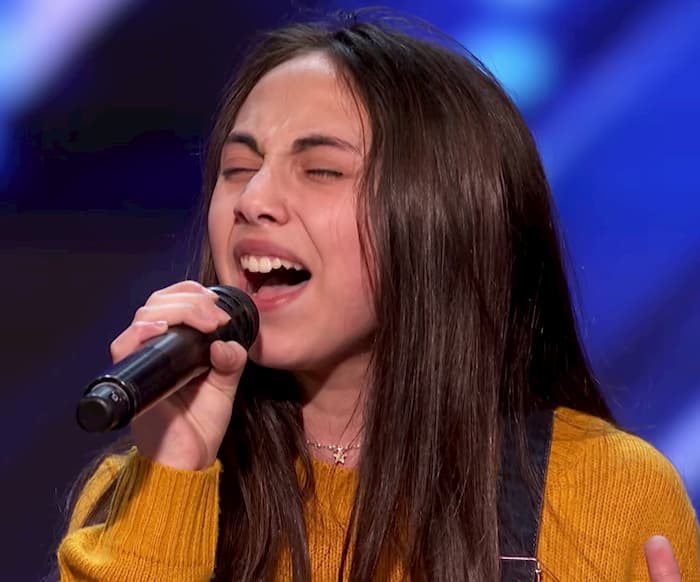 Marina Ashley proved to be more than just a talented singer and wowed everyone with her never-say-die attitude and resilient spirit. She has given us all a beautiful Father's Day anthem to celebrate fathers all over the country.