The Australian bushfires have charred and destroyed huge expanses of land in Australia, but recently when new pictures emerged of plant life growing out of the burned areas, it sparked joyful responses from thousands of Australians and has been shared more than 39,000 times.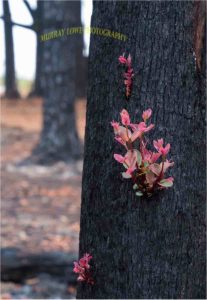 Australian photographer Murray Lowe took the pictures in the Kulnura area of the Central Coast in New South Wales. He said, "Ventured out into the fire grounds today to capture some images of how the Aussie bush responds to fire, and the way it regenerates itself and comes back to life," Lowe wrote in a Facebook post.
"Even without any rain, life bursts through the burnt bark from the heart of the trees and the life cycle begins again. He further added, "It's so heartening to see the bush coming back to life again," he added.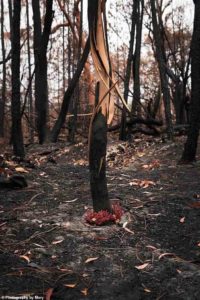 A Facebook user thanked Lowe for the photos, saying, "I think everyone is so happy to see your beautiful photos showing something positive after weeks of heartache—it gives us hope."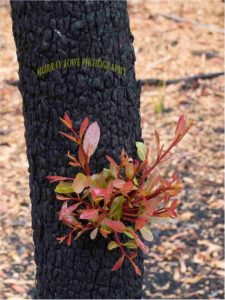 Another person wrote: "Thank you for sharing these Mr Lowe! It's so nice after all the tragedy to see the new growth in our bush."
Lowe is selling prints of the photos to donate all the proceeds to wildfire relief.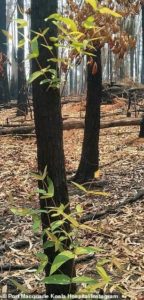 "I did not, in my wildest dreams, anticipate the overwhelming response to my photos that I've seen," he wrote in an update. "It's both humbling, and heart-warming."