It's said that the bond between a mother and her child is unbreakable. For María Angélica González, this special bond was tested in the harshest way imaginable.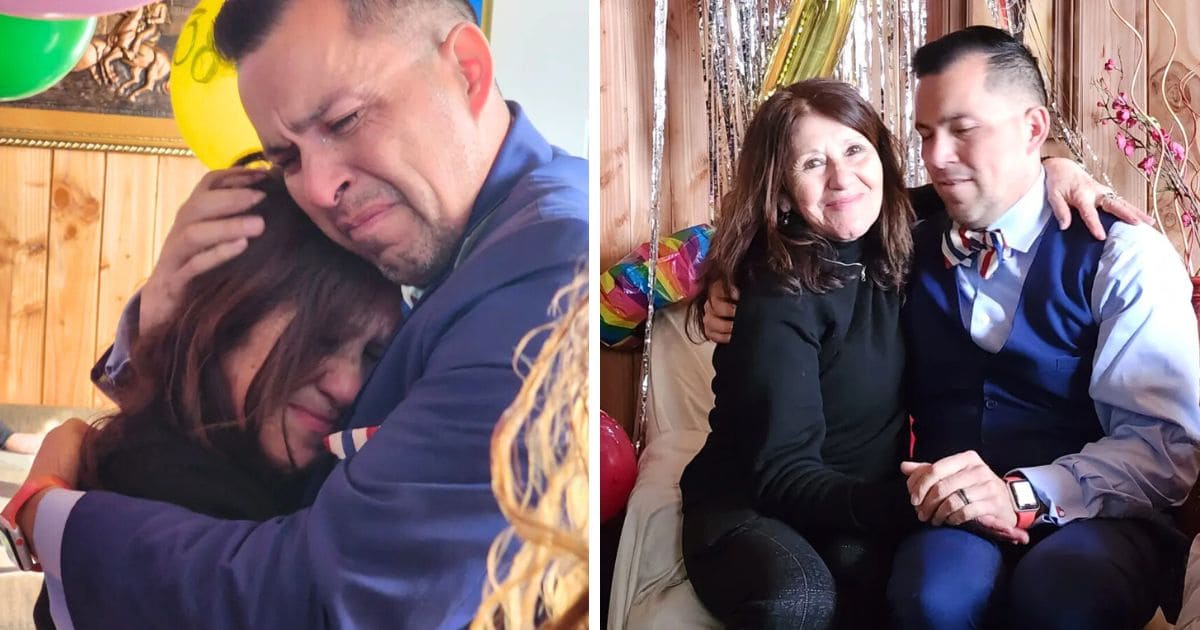 More than four decades ago, a nurse told González that her newborn son needed incubation due to his premature condition. The subsequent news she received was shattering: her baby was no more. Little did González know that, for the next 42 years, she would be living a lie.
The truth unraveled recently when González's son, Jimmy Lippert Thyden, after reading a story about another individual with a similar history, began questioning his own past. Thyden, who grew up in Arlington, Virginia, under the impression that he had no surviving relatives in his birthplace, Chile, soon discovered the disheartening reality.
In an emotional reunion, the mother and son met outside González's residence in Valdivia, Chile. As Thyden approached, the tearful González struggled to meet his gaze. In a poignant moment, their eyes met, and Thyden uttered the words, "Hola, Mamá." They embraced tightly, swaying side to side, as they both shed tears of joy and pain. "Te amo mucho," Thyden cried. "I love you so much."
"It's a miracle from God," an overwhelmed González expressed in a video chat. The realization that her son was alive after all these years was nothing short of miraculous for her.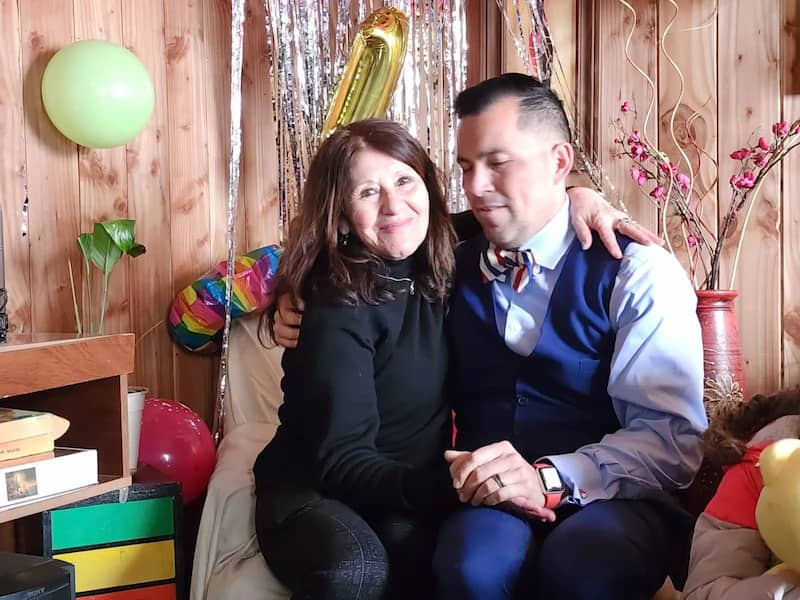 Now residing in Ashburn, Virginia with his wife and two daughters, Thyden conveyed the bittersweet emotions of the reunion. "I am happy for the moments we're getting right now, but I lament the loss of 42 years of time with my family, with my siblings, with her," he admitted. The complexities of navigating lost cultural ties and the anguish of missing out on shared memories weighed on him.
This sorrowful saga is not isolated. From the 1960s to the 1990s, it is believed by human rights groups that more than 20,000 babies, primarily from underprivileged families in Chile, were illicitly taken and adopted by unsuspecting parents in other countries. This egregious system was orchestrated by a syndicate of professionals ranging from midwives and doctors to priests and judges. Their objective? Economic gain and advancing the goals of Gen. Augusto Pinochet's regime.
For Thyden, the journey towards understanding his roots wasn't straightforward. Despite initial hesitancy to take a DNA test, the tragic miscarriage of his twin daughters in April 2022 was the turning point. In Thyden's words, "All I could think about is, if there's a woman in this world that suffered that anguish… then I would be a monster… to deny the truth of letting this woman know I lived."
As Thyden rekindles his bond with his Chilean family, there's hope and healing. The joy was palpable when the family sang "Happy Birthday" in Spanish, and Thyden popped 42 balloons symbolizing the years they missed out on. Touchingly, one balloon bore a message from his mother: "You're the most beautiful chapter of my story."
"And we know that in all things God works for the good of those who love him, who have been called according to his purpose." – Romans 8:28