On January 28, a Florida woman and her husband, who lives in a mobile home park, were woken up in the middle of the night by a strange sound out in the woods. They initially thought it was just cats fighting but when the sound became persistent, they decided to go out and find the source. What they found surprised them completely.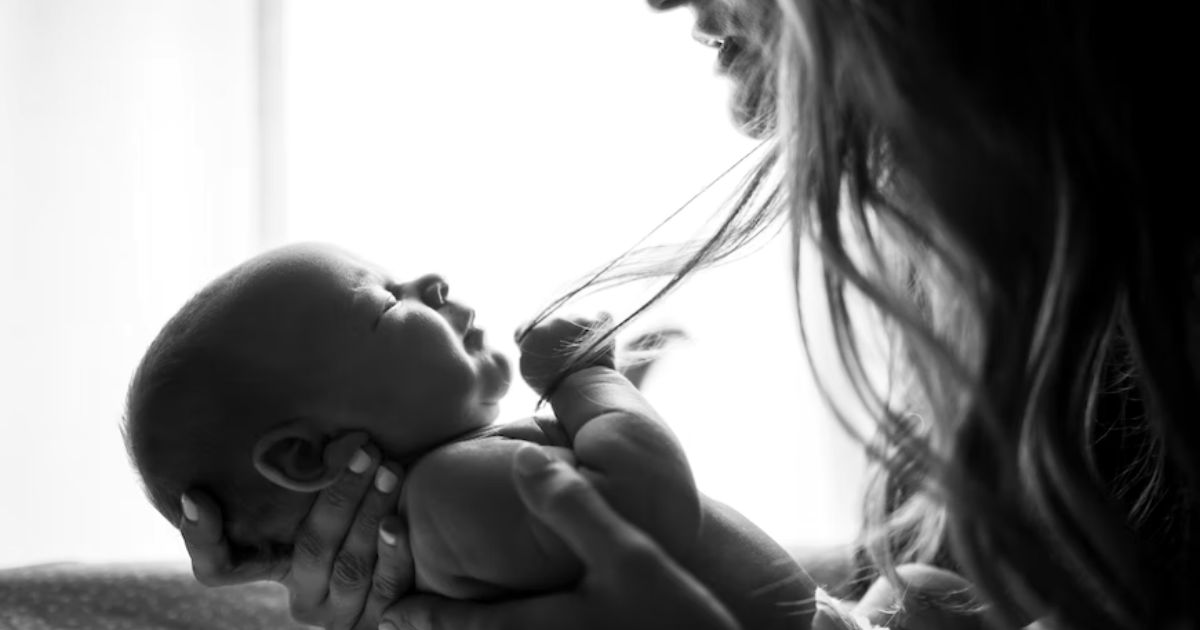 The couple living in Regal Loop Mobile Home Park ended up saving a young life while they were searching for the source of the strange sound. They found a newly born, infant girl, wrapped in old blankets and abandoned in the woods.
Based on her body temperature, medics determined that the baby was born approximately an hour before she was found by the couple. Other than a few bug bites, the baby was found in a good shape and weighed 6 1/2 pounds, and was likely of Hispanic descent.
On their official website, Polk County Sheriff's Office reported that "At about 1:47 am, deputies found the girl, wrapped in a blanket, on a small hill near the Regal Loop Mobile Home Park, just off of Bailey Road,"."She was still attached to the placenta," they added.
In the words of Sheriff Grady Judd, the couple was "true heroes" for doing what they did. "It was by the Grace of God that we found the abandoned baby girl when we did, before exposure to the cold or any animals caused her any harm," Judd said, according to the office's report. "She was left in an extremely vulnerable condition, but she's a strong little girl, and it looks like she's doing great."
Following the incident, the Sherrif's department also took the opportunity to remind the residents of Florida, especially mothers, about Florida's Safe Haven Law, enacted in 2000, which allows parents to leave their unharmed newborn child (under a week old) at any Safe Haven facility (hospitals or properly staffed EMS/Fire Station) anonymously, and without fear of prosecution,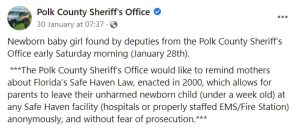 According to the Sheriff's office, the matter was still under investigation."We don't know if the child was born in the woods or if the child was taken to the woods after it was born. That is still under investigation. But certainly, we saved this person from a homicide charge because had that child laid out there and died, then we would be talking about a murder investigation. Now we're not."
The child had been named Angel Grace and is now in the custody of the Florida Department of Children and Families for the time being.
Baby girl found

Sheriff Grady Judd sits down to speak with TV reporters about the abandoned newborn baby girl who was found early Saturday morning in Mulberry

Posted by Polk County Sheriff's Office on Sunday, 29 January 2023