We usually see babies sharing a special bond with their fellow baby animals. Kittens are not an exception. This charming baby and kitten are purrrfect buddies.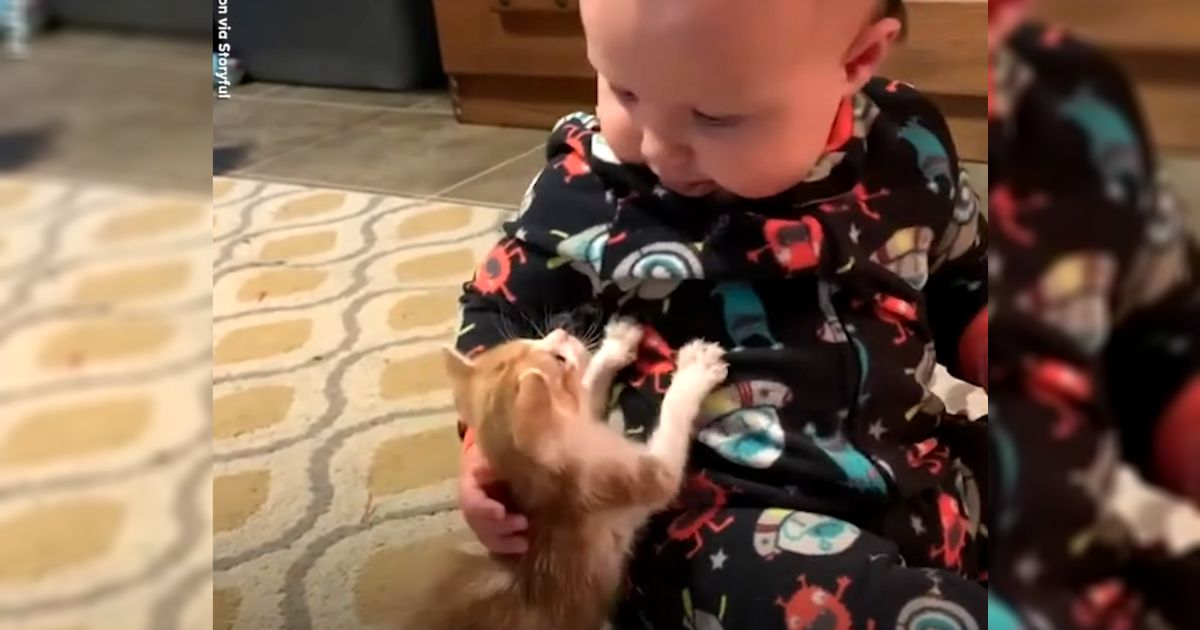 According to Ricepsychology.com, owning pets is a significant confidence booster for kids. Allen R. McConnell, Ph.D., from the University of Miami, led a study about the bond animals and people share. He found out that those who have close relationships with their pets tend to be closer to their family and friends also. Introducing pets to children can have the same effect on them.
It seemed that it's the first time that this adorable baby had seen a kitten. Judging from his fondness for the baby cat, he's definitely smitten with it. He could be thinking, this is different from my other toys, guess I could play more with it.
This is the age when babies start to explore. They start to be curious about their surroundings. This infant gently touched its head as if he also knew that it's also a baby like him. He can't keep his eyes off him. The kitten also adored him. It kept on coming back to him even though the mom has already carried it away from the kid. It was even, trying to hug the babe and probably, attempting to kiss him. This amazing mom was very patient in reminding her child to be gentle with the animal. It's good that as she teaches him to love pets, she was also closely supervising him.
This abandoned kitten surely found a loving home. The family took it in and welcomed it as their newest member. This is a good way of teaching kids love and compassion. I can't help but imagine the wonderful memories the two babies will be making. Hours of non-stop playing, trips to the park, and the kitten defending the baby from harm might also be a possibility. Cats tend to be protective and feisty when it comes to the welfare of those they love. They will definitely, be the purrrfect buddies.