Hannah and Simon Cox were overjoyed when they found out they were expecting their first child. However, their excitement was short-lived when a scan three months into the pregnancy revealed that their unborn baby had a giant omphalocele, a serious birth defect that causes major organs to grow outside of the baby's body. They were told that about one in five babies with this condition do not survive. But despite the odds, Hannah and Simon remained hopeful and held onto their faith in God as they navigated the difficult and often overwhelming journey of pregnancy and childbirth.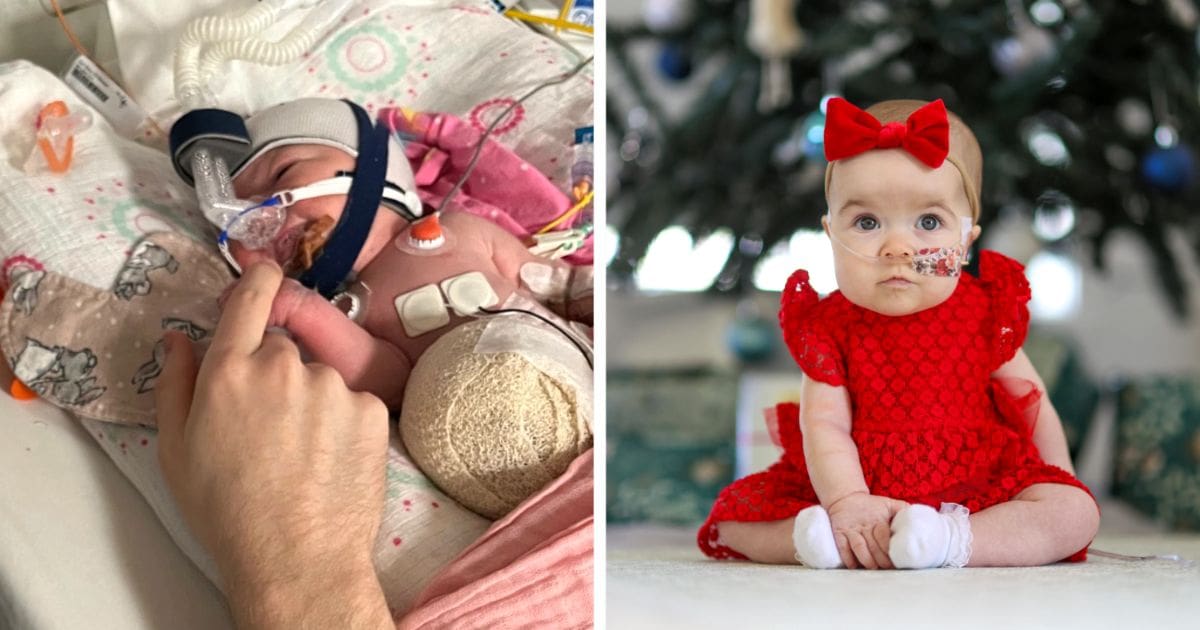 The Coxes chose the name Elsie for their daughter, not only because it is a family name, but because it means "God is perfection." And as they waited for Elsie's birth, they clung to their faith and let God guide them through the uncertainty and fear that came with such a complex pregnancy.
Hannah described her pregnancy as "very overwhelming and very scary at times," as they were told that Elsie may have problems with her lungs, heart, and spine, as well as having her liver, stomach, and intestines growing outside her body. But despite the many challenges they faced, Hannah remained determined to continue with the pregnancy and learn as much as she could about Elsie's condition.
The delivery of Elsie was especially complex, as the doctors had to take extra care to protect the membrane surrounding her external organs. James Aridas of Maternal Foetal Medicine Centre, who performed the cesarean, said that this was the biggest omphalocele he had ever seen and that it was a "delicate, challenging delivery." But despite the risks, everything went to plan and Hannah was able to hear a faint cry as Elsie was born at the Mater Mothers' Hospital in South Brisbane.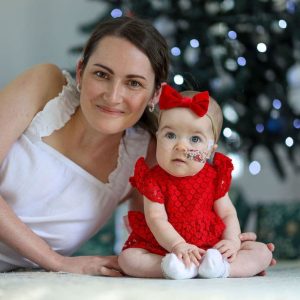 After Elsie's birth, she was taken to the resuscitation room and then to the neonatal intensive care unit (NICU) where she was placed on a ventilator. It was a difficult and emotional time for the Coxes, but they remained hopeful and prayed for Elsie's health and well-being.
As Elsie grew, Hannah and Simon watched in amazement as their "miracle" baby continued to defy the odds and thrive. As Elsie has grown, the organs that were once outside of her body have retreated back into her abdomen due to gravity. The skin has also grown over the omphalocele, further protecting and enclosing the organs within her body.
Elsie will eventually need surgery to move the remaining intestine back into her abdomen. Despite this, she continues to thrive and develop.
Today, Elsie is a happy and healthy six-month-old, and Hannah and Simon are grateful for the love and support of their family, friends, and church community as they celebrate their first Christmas with their "miracle" daughter. As Hannah reflects on the journey that brought them to this point, she is filled with gratitude and a deep sense of faith in God's plan for their family.
"We needed to go with him and let him guide and help her and we'll just do everything we could," Hannah says. "We have a church community, and we have a Christian faith. It doesn't make anything easy, but it definitely is a place of refuge and help."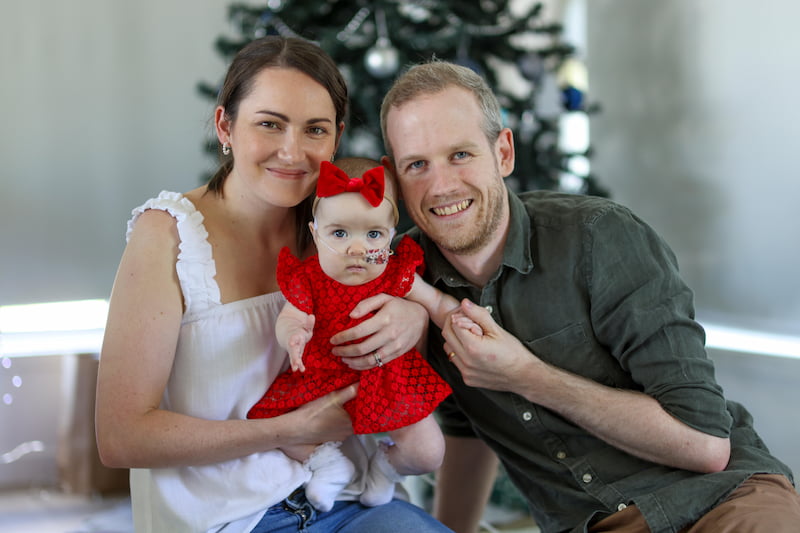 For parents facing the possibility of a child born with organs outside their body, Hannah's story is a testament to the power of faith. As she and Simon celebrate their first Christmas with Elsie, they can look back on the past year with pride and joy, knowing that they have overcome incredible odds and that their "miracle" daughter is a testament to the love and grace of God.