A brave Charlotte man who had helped rescue a pregnant woman from a gruesome car crash this summer desperately needs help after his own motorcycle accident recently.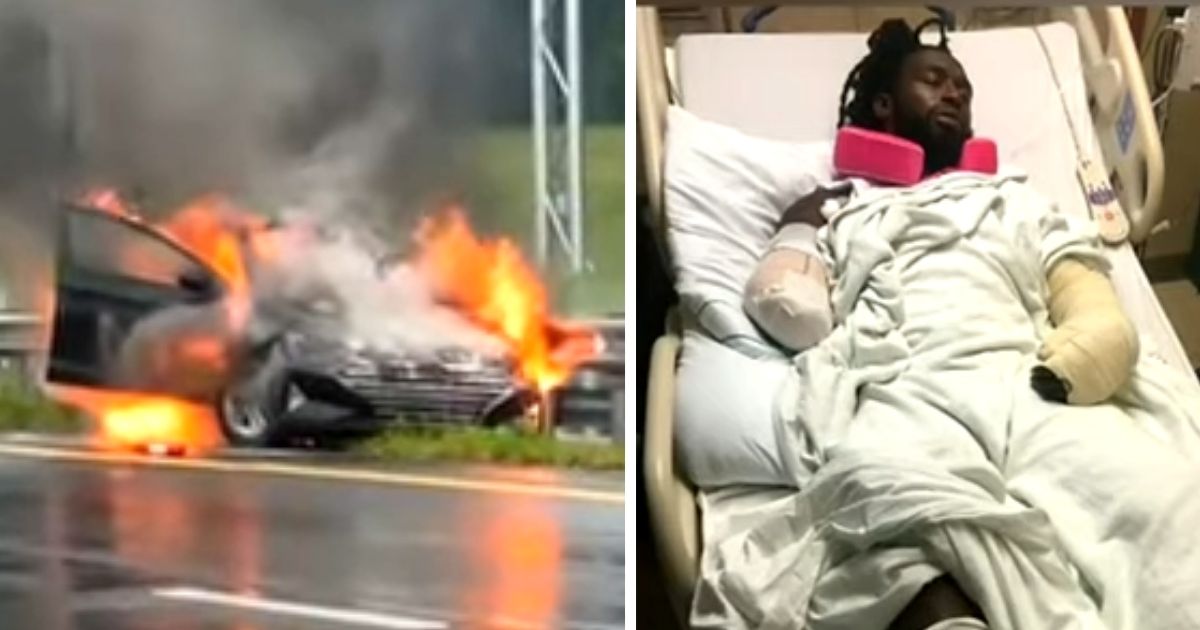 Good Samaritan, Kwanelle Parker, became a national hero after saving the life of 37-year-old Jamie Sicard from a burning car while driving on Interstate 77 near Gilead Road in Huntersville. Parker took a fire extinguisher and ran across the road and pulled Jamie out of the car and carried her to a safe spot, thereby saving her and her unborn child.
The man never wanted attention because of that incident and almost turned down an interview as well, but now he is in great need of help after getting involved in a motorcycle accident over the Labor Day weekend. Parker was driving his bike on Westinghouse Boulevard when he swerved to miss a car that hit him on the curb causing devastating injuries to his right arm.
He ended up with a broken right leg and left arm and his shoulder blade and right arm were so badly injured that the doctors had to amputate his right arm from the elbow down. "I reached to grab my bookbag and this hand was broken. Then I tried to reach this arm around and the hand was sitting on the floor between my legs," he said.
After undergoing several surgeries, and still more in store, he wants to be fitted with a prosthetic arm to feel whole again and be the best stepfather to 8-year-old Rya. Parker's fiance Chastity Thomas said it's perfect for the family's hero because it's called a 'Hero Arm.'
Parker's unable to work and his fiancé and he are not able to keep up with medical costs. A GoFundMe has been set up to help raise funds to cover the medical costs.
The humble Good Samaritan says he is glad he was able to help people in need and now hopes others will be inspired to help him when he needs it the most. "I'm glad I did it. I'd really appreciate the help I could get now out of the kindness of anyone's heart," Parker said.
Support Kwanelle Parker here.