A dad and his 2-year-old son who had won hearts all over the country with their cute video, are going viral again with a new worship video.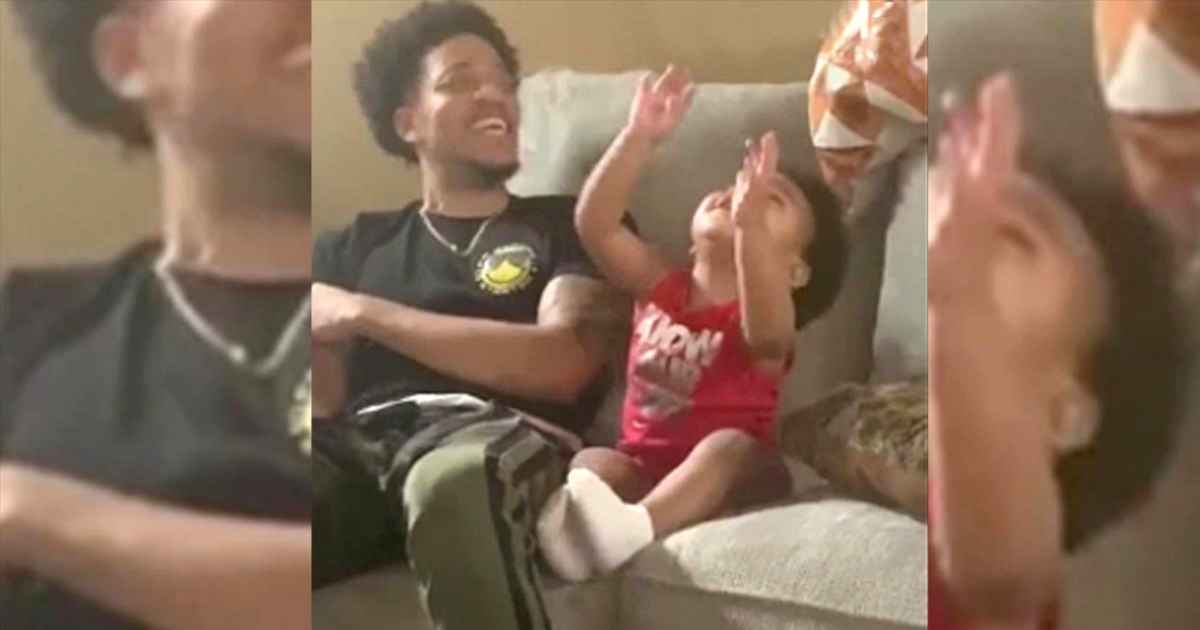 Kingston Jierre was captured earlier by his mom Shanieke Pryor, having a cute conversation on the couch with dad, DJ. Kingston. The video garnered about 35 million views and the two appeared on various talk shows and news programs.
This time they're again on the couch listening to worship music and raising their hands praising the Lord. Little Kingston can be seen lifting his arms overhead as 'You Know My Name' by Tasha Cobbs Leonard plays in the background.
We live for moments like these when our children become aware of the presence of God and worship Him for who He is and His grace for us. Our hearts are warmed with this father and son having a sweet moment worshiping the Lord.