A British mom was told by doctors that her baby had died in the womb but then she gave birth to it 4 weeks later. She is hailing her son's birth as her 'Christmas Miracle'.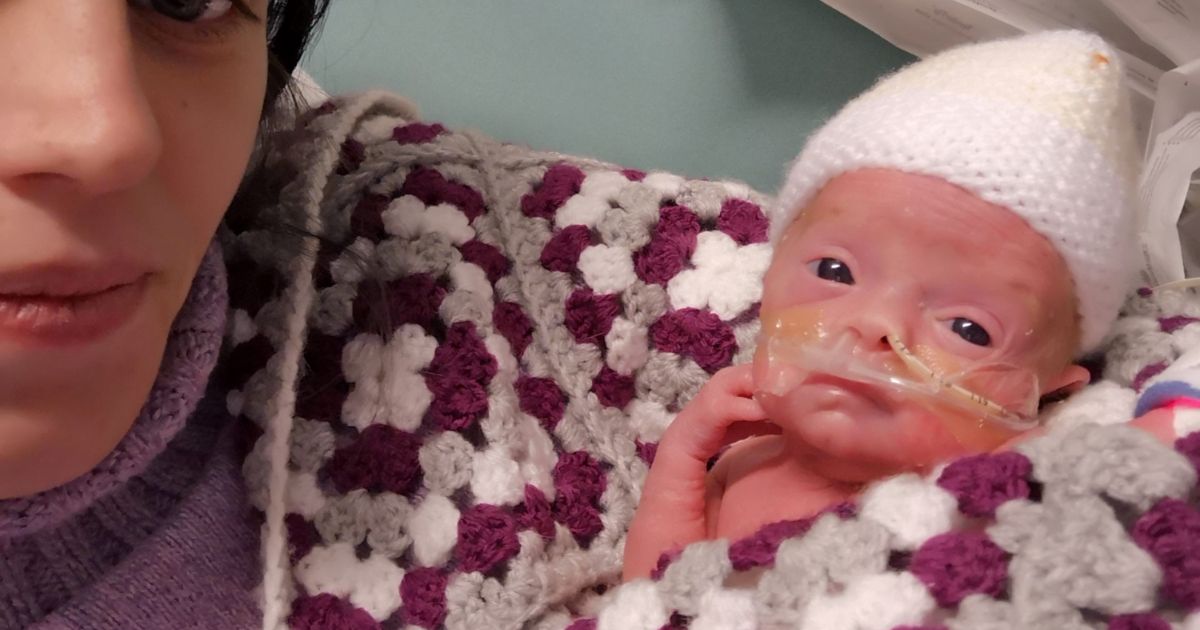 At 20 weeks, 27-year-old, Hannah Cole's water broke. The expectant mother, from West Yorkshire, England was then admitted to Bradford Royal Infirmary. Then, a day later she was told by the doctors that her unborn baby had died in her womb as no heartbeat could be detected.
Doctors baffled as baby's heartbeat was detected
However, she requested a second scan as she could feel in her gut that her son was still alive. And in the second scan, his heartbeat was finally detected. Cole gave birth, 4 weeks later, on October 30th to her son Oakely Cole-Fowler who had weighed just 1.7 pounds (780gms), being born prematurely at 24 weeks and three days only.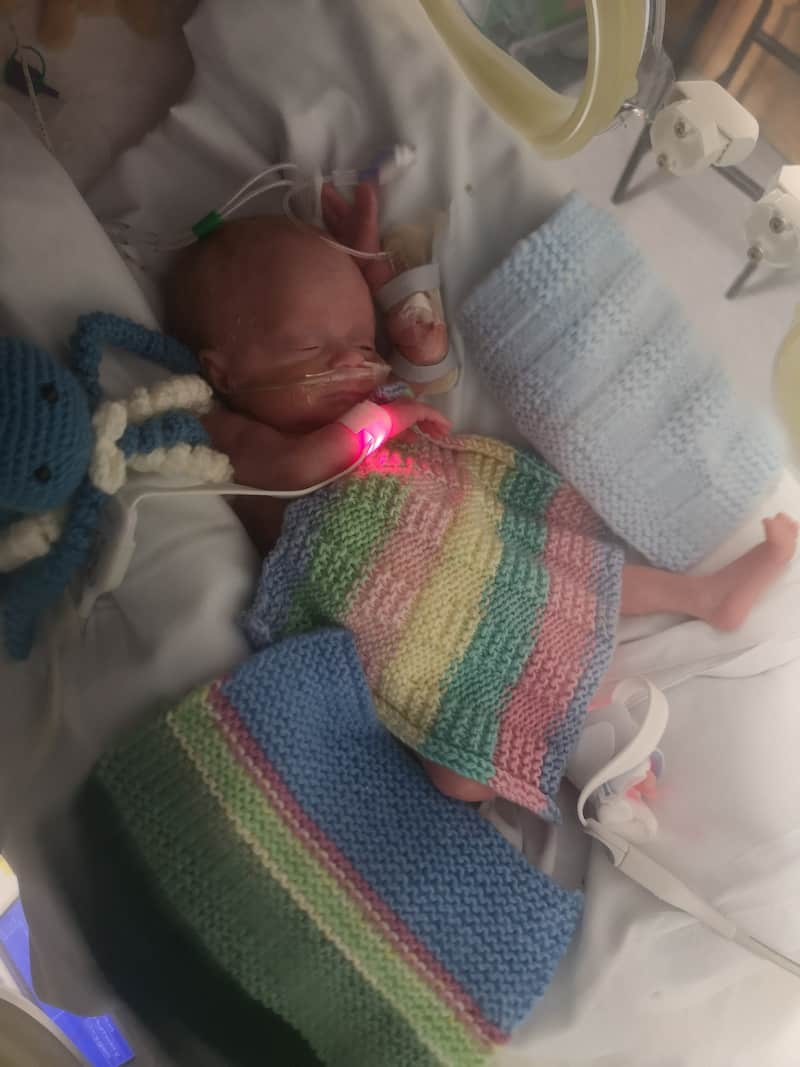 Unfortunately, at just eight days old, Baby Oakley underwent a "major operation" after he was diagnosed with necrotizing enterocolitis, where tissues in the intestine become inflamed and die. He has also had a stoma bag fitted and faces further surgeries in spring.

However, he is now self-ventilating and breathing without any assistance. "He has been absolutely amazing from when he was born. He has come by leaps and bounds. He is perfectly fine now… He has been absolutely brilliant", says the mother.
"He is my Christmas Miracle", Cole says
The 'little fighter' Oakely, as his mother describes him, will be under treatment and monitored by doctors until his original due date of February, 9. Cole explains that the whole ordeal had been a rollercoaster ride for her but she is now finally relieved and exclaimed joyfully that her son is her 'Christmas miracle.'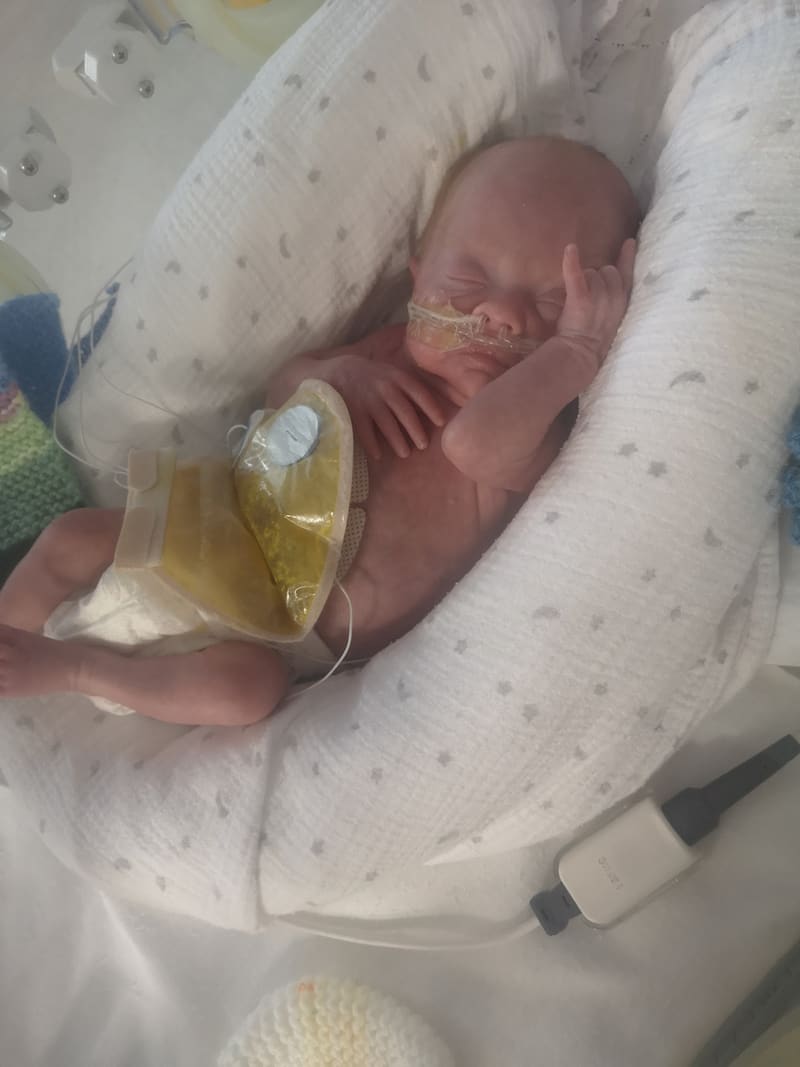 After Cole complained to the hospital about her treatment by the medical staff there during her pregnancy with Oakley. They confirmed that an investigation of the events around her scans in October was concluded.
"We would like to send our congratulations to her and her family on the birth of Oakley and wish the family well during his long neo-natal journey", the spokesman for the hospital said.
The hospital has also issued an apology to the family for causing undue distress and anxiety.
With the baby still at the hospital, Cole says that she feels lost and stressed out having gone through the entire process of his son being declared dead in her womb, then finding his heartbeat again, giving birth to Oakely prematurely, and on top of that, Oakley had to undergo major surgery. It has also not been easy for the entire family even as they wait eagerly for baby Oakley to come home.
"I can't wait to get him home and we can be a normal family," Cole said.