In a heartwarming incident, this pizza delivery man's timely intervention saved a 90-year-old grandmother from a possible loss of life.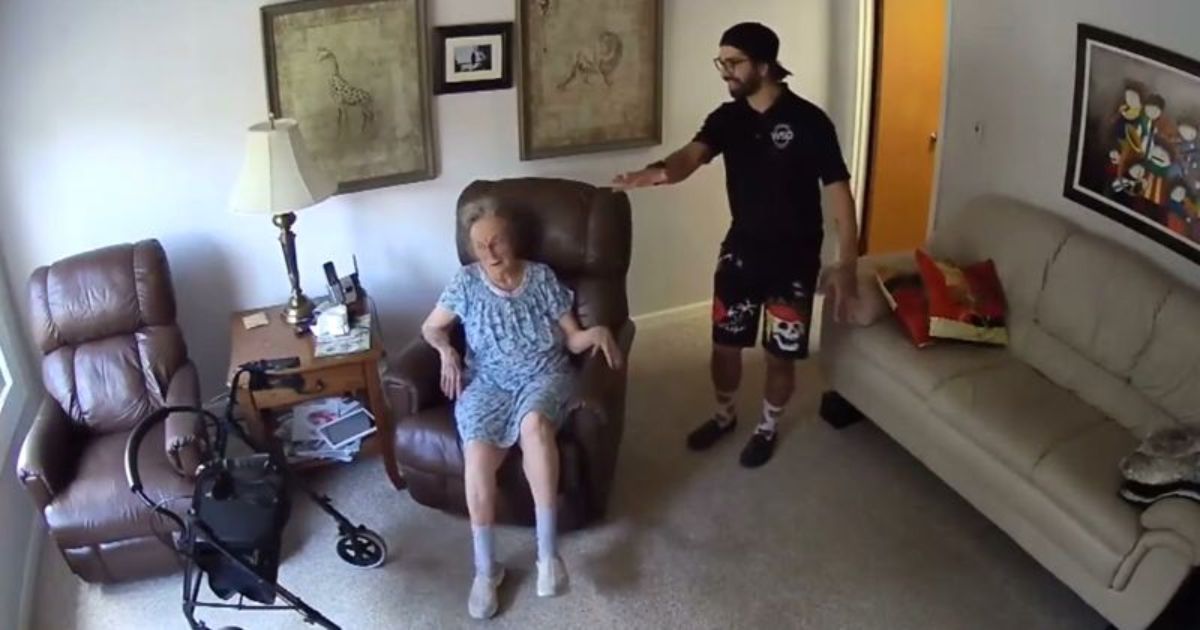 Joey Herrera was making his deliveries in one of Tampa's neighborhoods when he found 90-year-old Annie Goshen sprawled in her garden, after she had fallen, tripping over a rock, and was unable to get up.
The 29-year-old immediately took action and helped Goshen get back up and into the living room, which was captured on the security camera.
"It literally felt like I saw my own grandmother on the floor," Herrera recalled, feeling a personal connection to Goshen.
Annie could be heard saying, "Thank you so much," as she settled down on the sofa. Moments later, she hugs him and gives him a kiss. While worried, Herrera was glad that he was able to get to her on time and then called 911.
The paramedics arrived and checked on her, and Goshen's daughter was also informed about the situation. The daughter was full of gratitude for Herrera and said that her mom would have died if he did not find her.
As a token of gratitude, the daughter gave Herrera a check for 350 dollars, and upon hearing what he had done, Herrera's boss from Westshore Pizza also gave him a bonus.
"We love you, thank you. You are a blessing," the family told Herrera.
Just as someone commented, "Look at that smile on his face, he seems like such a cool guy. Thank God we have good, decent people still in the world." We are grateful that good Samaritans like Herrera are around us.