A mother was able to find out the reason behind her 3-year-old daughter's odd behavior with the help of google and is grateful to God for the discovery.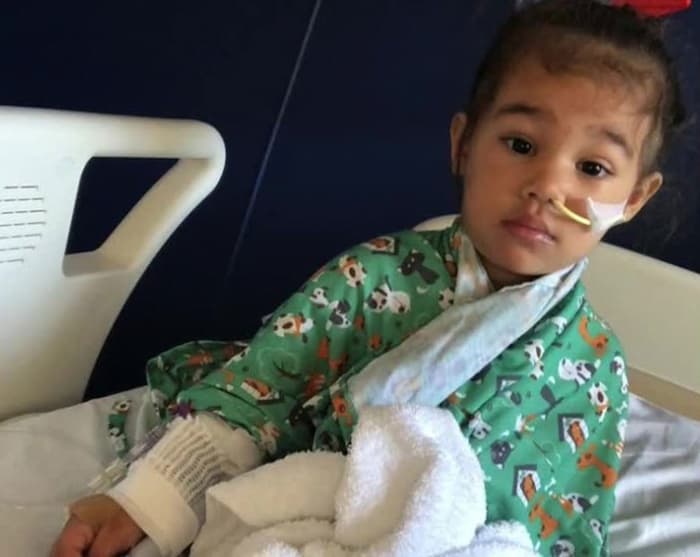 Maria Garcia of Plant City, Florida thanked God for leading her to find out what her daughter was suffering from after everything looked gloomy around her.
3-year-old Leilani was shaky and constantly falling down whenever she tried to walk, and while everyone was in the grip of COVID-19, last year, she was in the hospital with the mystery illness.
"Literally feeling helpless, you know, because there was nothing you could do, and when we got to the hospital, there was literally nothing that they can do," Anthony Patrignani, Leilani's father, said.
Garcia started searching online and found a condition that fitted the symptoms that Leilani was experiencing and so she asked the doctors if her daughter had insulinoma, a type of pancreatic tumor.
"I bring it to the doctors and they were like — they had the same thought, like, 'Yeah, it sounds like it,'" Garcia said. "And I figured it out, I don't know how, with God's help."
Even though insulinoma was just a possibility, the doctors needed very specialized equipment to scan for the tumor. "The problem was they had to find it, and there's no one that can actually do that except for Children's Hospital of Philadelphia," Patrignani explained.
They were making arrangements to get to the hospital where Leilani could get a nuclear scan, but COVID restrictions stopped them. "And halfway there, we got a phone call saying, you know, we can't do the approval because of COVID," Patrignani continued.
So they waited for months, all the while Leilani's condition was worsening. Finally, on Christmas Eve, Leilani finally went in for surgery, and the insulinoma was found and 40% of her pancreas had to be removed. "I've only done about 20 or so of these operations in children, and she is the youngest one," Dr. Scott Adzick, the surgeon said.
"She may be the youngest patient ever recorded to have an insulinoma," the doctor added. "There's a saying that I use that if you save a child, you save a lifetime, and I think that applies to this little girl." Now a month later, things are getting better for the little girl.
Her parents are very grateful for the diagnosis, treatment and recovery, "Amazing, amazing story and an amazing ending," Patrignani told the doctor, "and we appreciate you."