The internet is cheering on a dog and baby singing together in a fantastic duet performance posted on YouTube.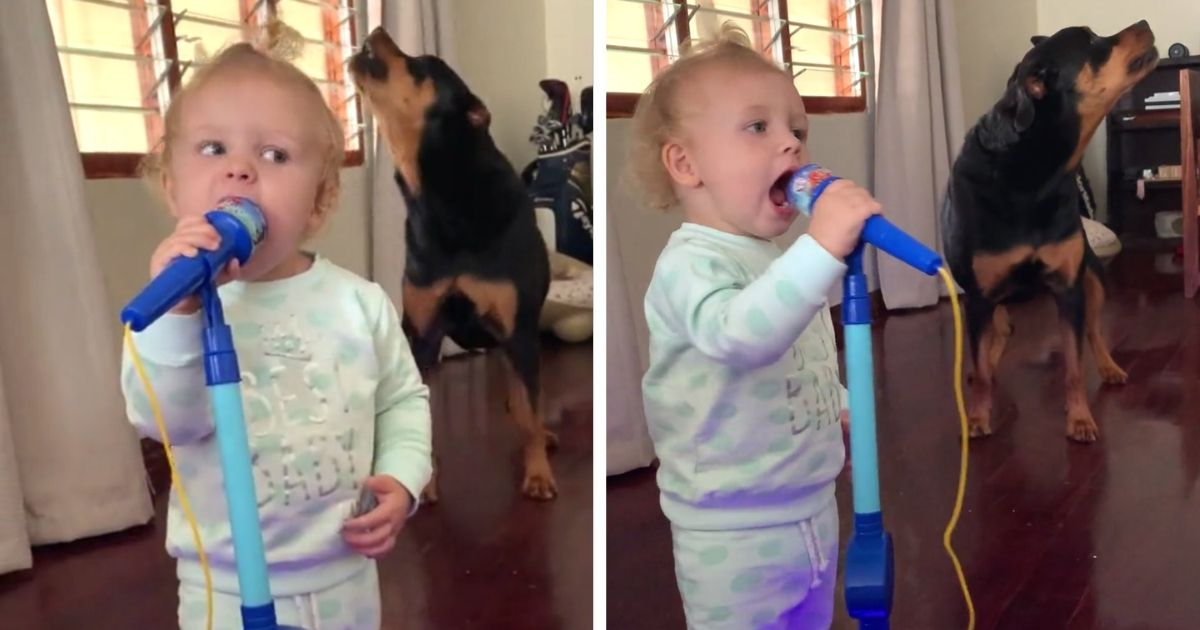 The adorable baby is joined by the dog who makes for an unusual back-up singer.
Gia's parents bought her a new microphone, and their Rottweiler, Zara, decided to flaunt his talent too just for fun.
Zara and Gia love to sing together every day and have formed a little band forever.
Lets cheer them on by sharing this article with our friends and relatives.