Matthew 21:16 "Do you hear what these children are saying?" they asked him. "Yes," replied Jesus, "have you never read, "'From the lips of children and infants you, Lord, have called forth your praise'?"
This is exactly what a 2-year-old girl from Mcloud, Oklahoma is doing in a video of hers which has gone viral after her mom shared it online. The mom can be seen teaching her daughter self-love through positive affirmations after the little girl hurts her finger with the door.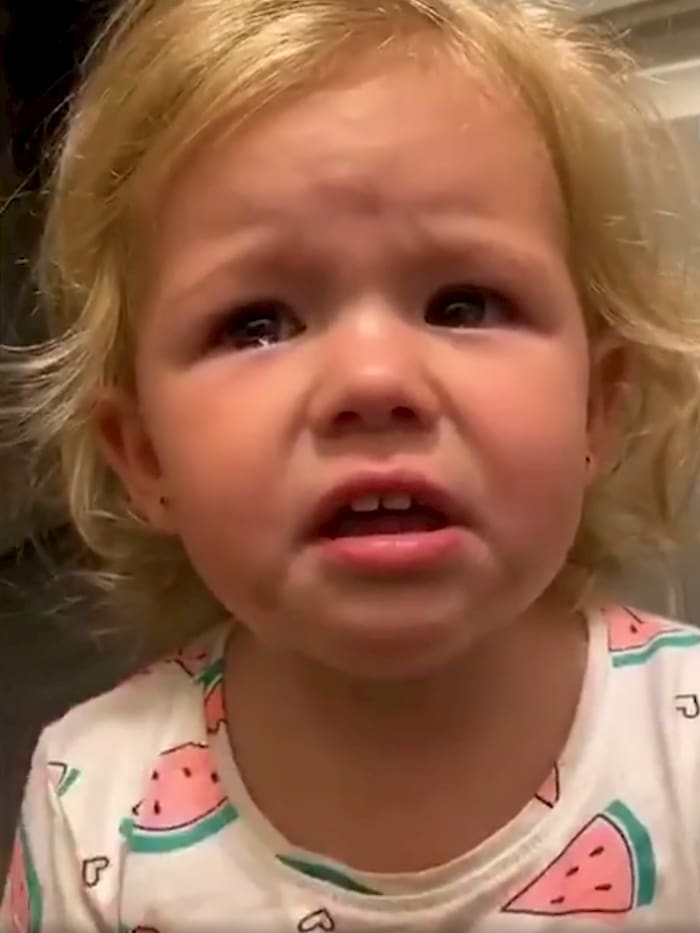 Little girl's positive words
Brilee Haderer has warmed the hearts of millions with her cuteness and her mom Shelbee shared the adorable video to social media.
The little girl is seen crying because she smashed her finger on the door. Her mom taught her how to overcome the painful experience and the little girl listened carefully to her even though she was crying and in pain because of her finger.
She took a deep breath to soothe herself and looked down and then looked at her mommy. That's when Shelbee taught her daughter positive words to remind her of her worth. Brilee declared after her mom to herself, "I'm okay.. strong. I'm beautiful." She added, "I'm loved. I'm worthy."
"You're beautiful," her mom told her at the end. Then she smiled while saying "Thank you, mom" and touched her mom's face with her hands. The video was shared by KOCO 5 News which was about the adorable moment between the mother and daughter. In just two weeks, it has gained more than 19 million views on Facebook with over 69,000 shares and 106,000 reactions.