We often overlook the simple acts of kindness that bring the most joy and pleasure. But this young girl's compassionate and kind gesture is reminding us of its importance and effect on others.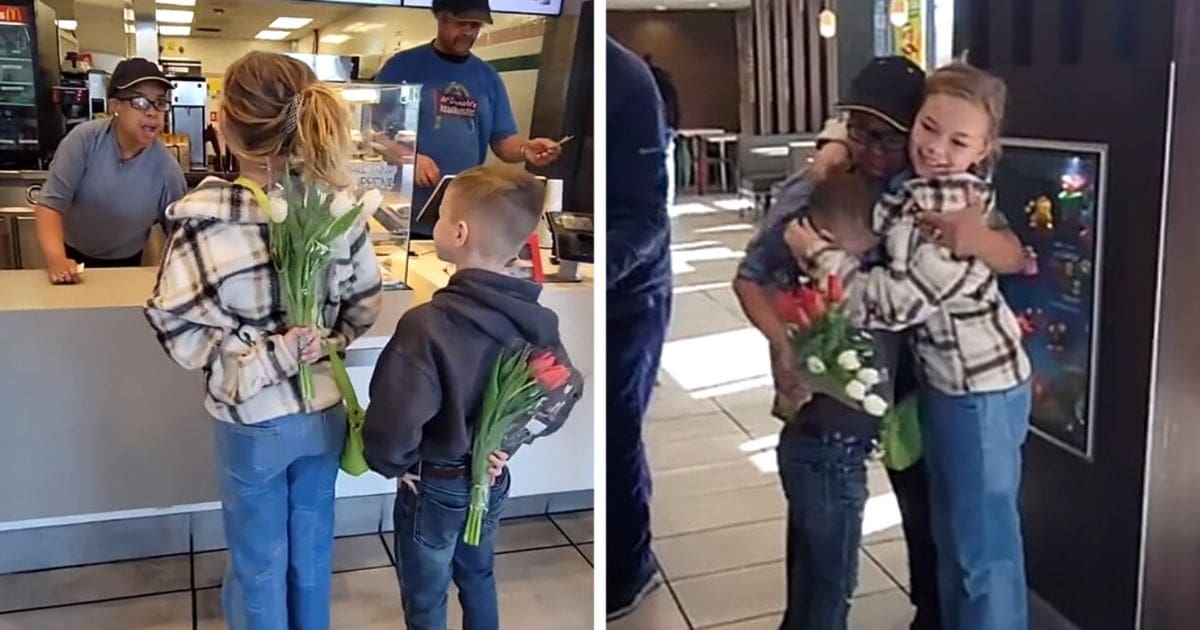 Meet Harper, a young girl, who is on a mission to spread joy and positivity after she was complimented on her outfit by Ms. Sharron, a Mcdonald's employee, while she was getting her breakfast on the way to school.
The young girl was determined to return the favour and so she, along with her family, came up with a plan to surprise Ms. Sharron with flowers at her workplace on their next visit.
The woman recognized Harper and the family from their previous visit but she was not expecting what came next. Harper shyly handed her a bouquet of white flowers and thanked Ms. Sharron for making her day earlier when she complimented her outfit.
Ms. Sharron was moved to tears and all the employees were touched as well by the sweet gesture of the young girl. She left her counter, came out, and hugged Harper and her brother. The beautiful moment was captured on camera.
This heartwarming story reminds us that no kindness is too small. A simple compliment, a smile, or a small gift can brighten someone's day and start a positive chain reaction. It reminds us that small acts of kindness can make a big difference in a world that can often feel divisive and chaotic.