An adorable moment between father and daughter captured on camera has been putting a smile on the faces of all who have seen the video.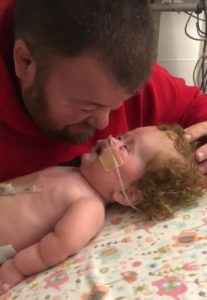 2-year-old Ainsley Grace has a rare genetic disease which requires her to have specialized care.
Her parents want her journey to be filled with strength, positivity, and hope.
She had osteogenesis imperfecta type 3 which means she has a lack of collagen in her body causing her bones to break or fracture easily.
Her body is so fragile that even a common cold can cause her to be in the hospital.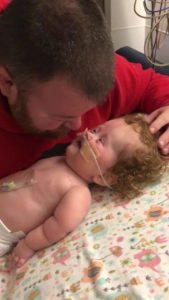 But even through all the hardships and sickness, Ainsley can be seen laughing and enjoying a light moment with her dad.