This baby is all you need for good vibes for the day. During his baptism, people could not help but burst into laughter as he giggled and laughed throughout the ceremony.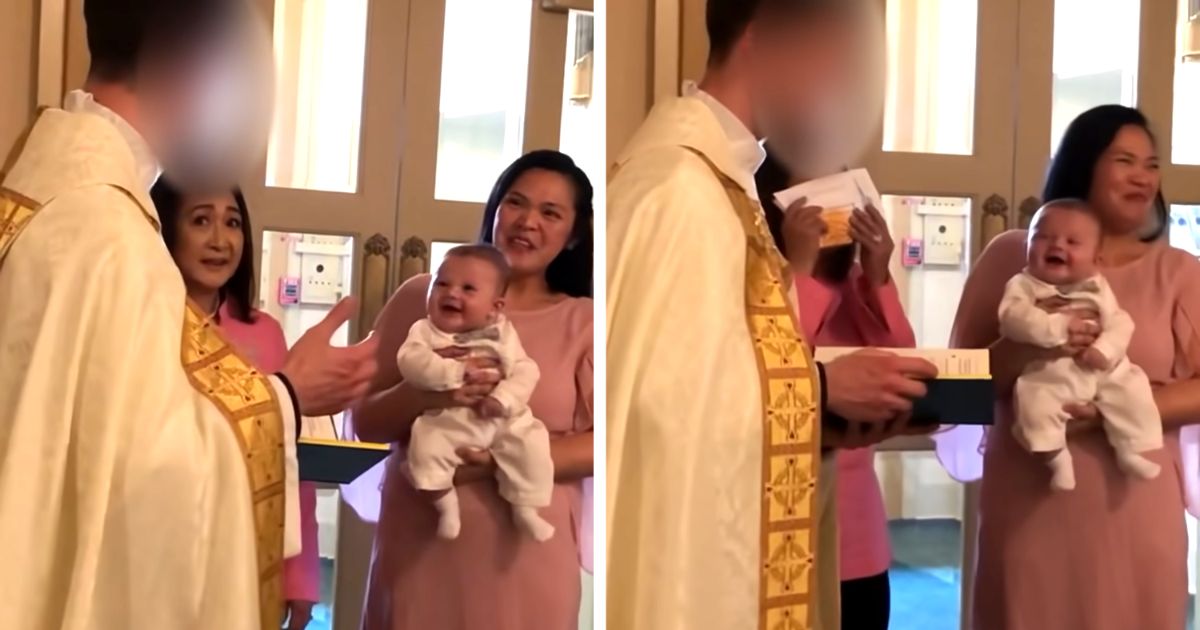 Cuteness overload–that's how one could describe this beautiful, unforgettable moment. Marcus' baptism is a milestone for him and his parents. However, one never thought that he could make it extra memorable not only for those present during the ceremony but for millions of viewers on Social media as well.
The adorable baby could be seen intently listening to the minister as he preaches. He would break into sweet giggles and laughter at certain moments during the preaching, making the people laugh at his antics.
The minister was also distracted by this cute bundle of joy. He paused, and said, "this is a good sign" probably referring to the possibility that Marcus would not cry during the actual baptism. Because babies usually cry when water is poured on their heads.
Many viewers have expressed their love for this young boy. One said, "Every time they make eye contact, he smiles and laughs. Blessings for this beautiful child. What a gift!" One wrote, "Kids like, 'I hear my name. We're talking about me.' Happiest baptism ever!" This video now has more than 2M views and thousands of comments from different people worldwide.
This is a breath of fresh air, especially at this time. May we learn from little Marcus's happy disposition. We can always find something to be joyful about no matter what the circumstances are.
"A cheerful heart is good medicine, but a crushed spirit dries up the bones." Proverbs 17:22