This is the best thing you need to see today.
The priest wasn't expecting this reaction from the little girl he was saying a blessing over!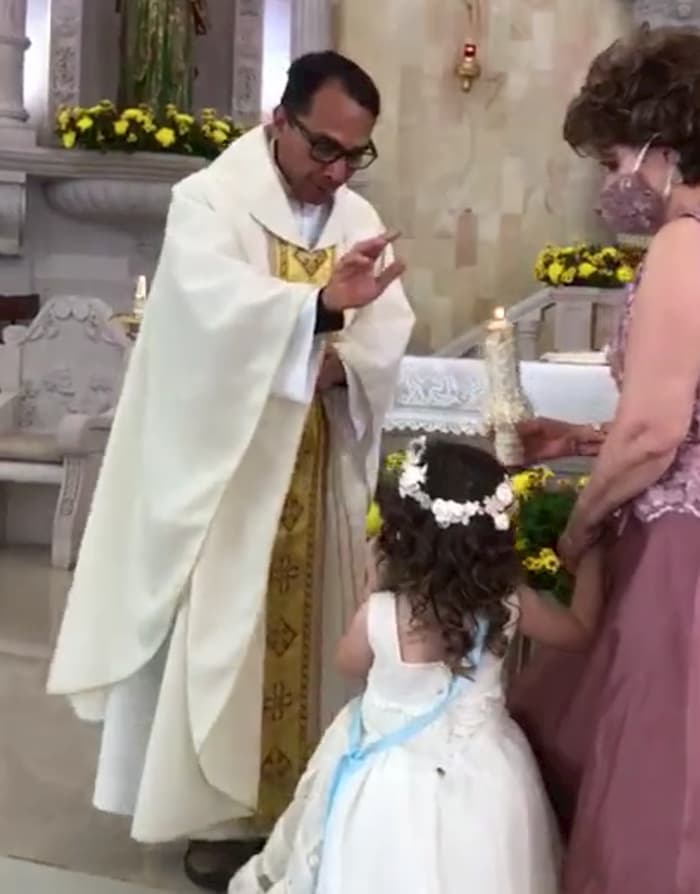 An adorable video of a priest getting a high five from a little girl after he blesses her will make you laugh today.
We really thought the priest was gonna lose it but he starts laughing.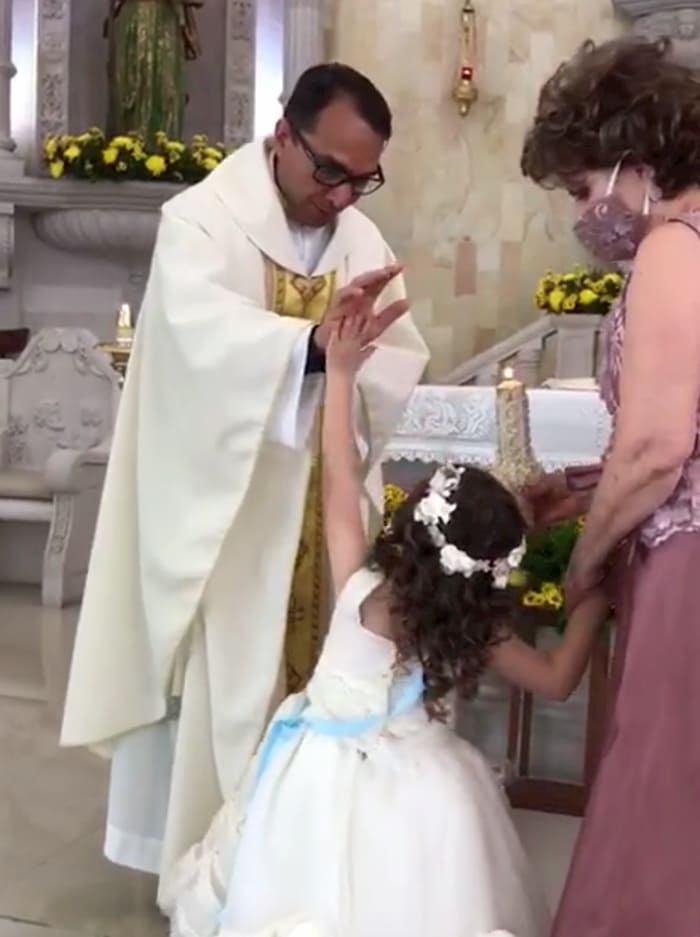 The little girl thinks the priest is trying to give her a high five when he's saying a blessing over her.
The little girl ends up giving him a high five which makes the priest start laughing.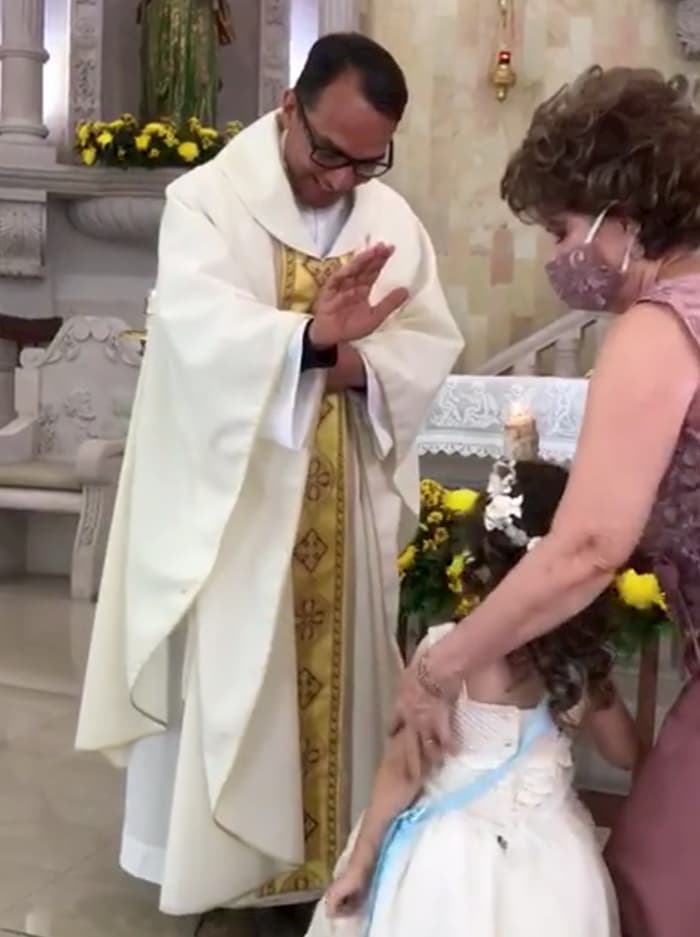 This is just what the world needs to see right now. Try not to laugh at this video.