A Virginia dad helped his 6-year-old daughter prepare for a freestyle ballet performance on Zoom.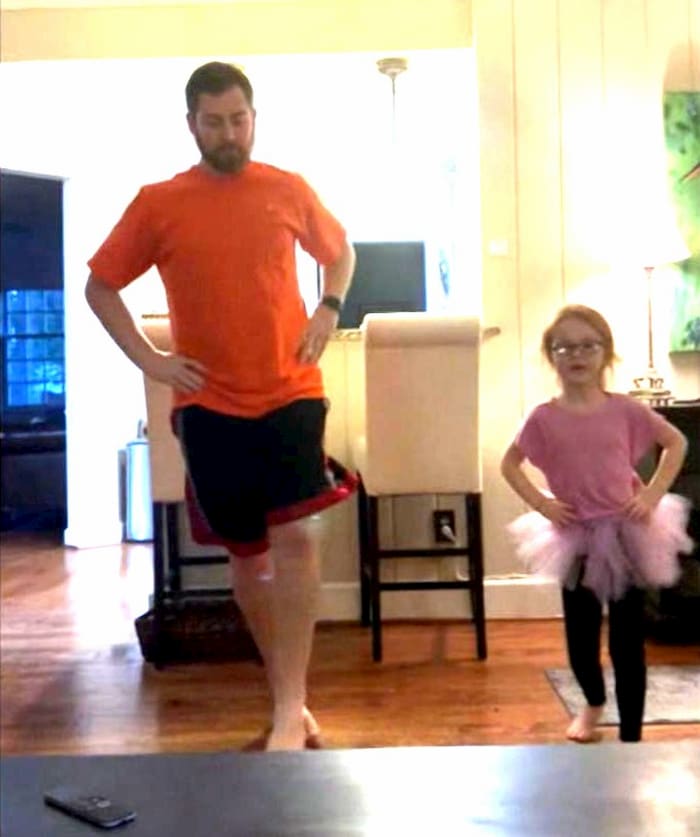 Bryan Witt, of Newport News, Virginia, helped his daughter, Abigail, practice her dance to Tchaikovsky's "Dance of the Little Swans."
Abigail was extremely nervous about her dance performance on Zoom, where she's been taking ballet classes during the coronavirus pandemic, according to her mom, Kristen Witt, who also helped her daughter practice.
"Over the next few days, she practiced many times and would get upset and cry at the thought of messing up," Kristen Witt said. "So, I'd practice with her to boost her confidence."
Bryan Witt had learned the dance moves in his own by watching his wife and daughter rehearse so many times, so he stepped in to "get her spirits up," according to Kristen Witt.
Watch: Dad Encourages Nervous Daughter Practice For Zoom Ballet Performance
Dad dances ballet with daughter

DADDY-DAUGHTER DANCE: Abigail Witt, 6, was nervous to perform a dance for her ballet class on Zoom, so her daddy learned the steps and performed the routine with her to lift her spirits. https://bit.ly/36ntBLK

Posted by FOX 7 Austin on Wednesday, May 20, 2020
"She thought is was just so awesome and it made her so happy," she said of Abigail. "I videoed them because it was just so precious."