Babies have the power to instantly brighten our day just like this little 7-month-old who smiles brightly at her elder sister.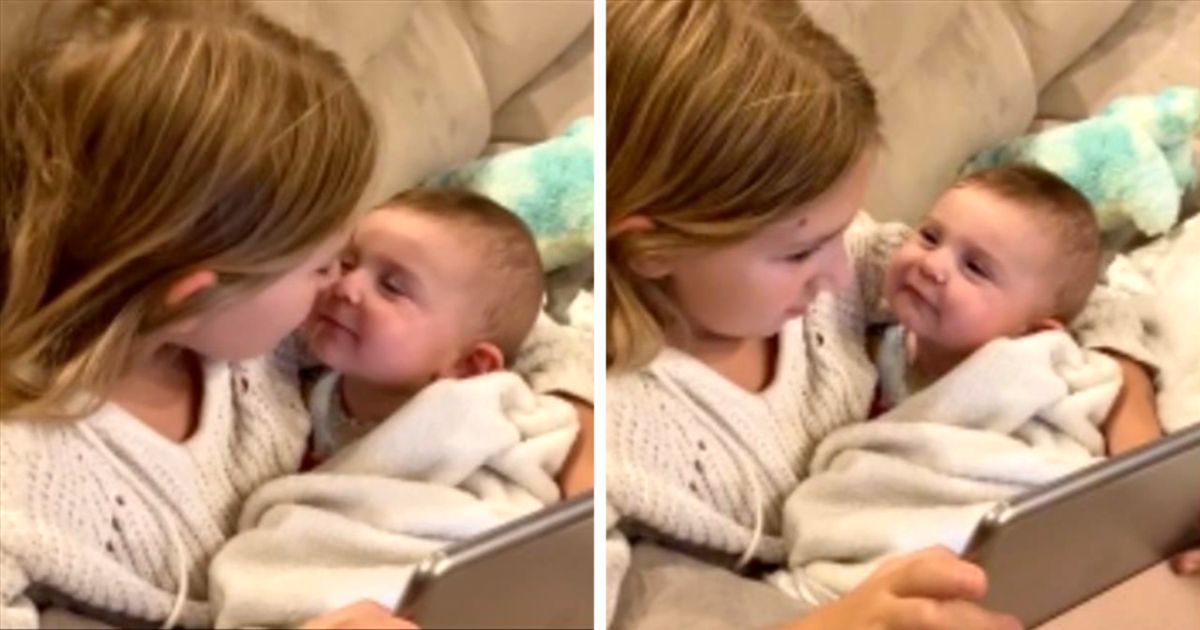 This is one of the sweetest videos on social media and perfectly captures the essence of sisterhood.
The older sister is holding the family's baby safely in her arms, and the little one looks on lovingly at her with great admiration.
Elder sisters love to be in-charge and protective towards the younger ones and this older sister too is very caring towards the newest member of the family- her baby sister.
The baby sister is all cuddled up in her elder sister's arms, and then she kisses the baby on her nose, prompting the little darling to snuggle in her chest, holding on to one another.
This video was uploaded by Krys Kemp on TikTok and is grabbing eyeballs everywhere due to its sweetness.
What an adorable bond of love these two siblings share and they are a beautiful example to all the siblings out there to always be loving and kind to one another and have each other's back in life.
It's not always easy for siblings to share such a great and loving relationship in life, but we should try to follow the steps of Christ in our life and always walk in love with one another.
Jesus Christ said that all those who do His will are His brothers and sisters, so every believer is our brother and sister in Christ, and we should treat them in that manner.
1 John 2:10 "The one who loves his brother abides in the Light and there is no cause for stumbling in him."