Becky Hoeffler, a staff at Duke University, was speaking to her grandfather on the phone when he told her that he was going out grocery shopping, which alarmed her because the elderly population is at the highest risk from the coronavirus. But the North Carolina resident could not help him out because he lives far away from her in New Jersey.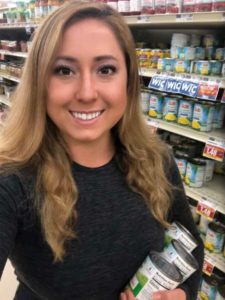 This sparked an idea in her, to make grocery runs for her senior neighbors, in lieu of helping her grandfather.
"Am I excited that I'm probably going to get a sweet loaf of banana bread from my neighbor, Patti, because of this, yes," the spunky Hoeffler said. "Either way though, I think being able to help your neighbor is one of the most American things that you can do."
Her next door neighbor Patti asked for paper towels, fresh fruit, and flour, she said. "I was really lucky to find the paper towels—that whole aisle is almost empty!" And, some of the flour was used to make the homemade bread given to Becky as a thank you gift by Patti.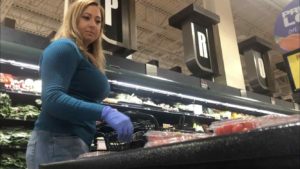 Hoeffler even visited the housing community for senior living where she talked to people on their porches and introduced herself—and the offer of kindness. "They told me I could post the sign with my information near the mailbox station, so all members of the community would be able to see it!"
"No one has responded to the sign yet but one of the women I talked to said she will call me in a few days and is thankful that she can stop feeling anxious about having to go to the store now!"
Becky shared about her interest on helping seniors by shopping for them on a local Facebook group in case if anyone needed help.
"In these situations, when the community steps up, you really lessen the pressure on first responders and medical personnel," she said in an email. "If you're able to decrease, even by a little bit, the number of patients that have to seek care because they've been exposed to something, it's good for the community as a whole."
"Utilizing people power is one of the best ways that we can combat the virus." We agree that helping other people especially elders during this crisis of COVID-19 can really bring the community close together and strengthen our battle against this deadly virus.