A beluga whale which first captured the world's attention when it was seen wearing a Russian-made harness, is now winning hearts with a polite gesture.
The mammoth creature was filmed gently returning a woman's phone from the ocean.
View this post on Instagram
It was first spotted by Norwegian fishermen who discovered that it was wearing a GoPro camera harness with the English words "Equipment St. Petersburg" printed on the label.
It was common during the Soviet Union for marine mammal training facilities and so it was accused by Norwegian locals and news outlets of being a defected Russian spy, a charge which has been denied by Russian officials.
The mysterious whales friendly banter with humans has led to a lot of investigation by locals and outsiders, Ina Mansika and her friends also set out from the town to catch a glimpse of the whale.
Mansika and friends took a boat out on the northern harbor of Hammersmith, to see the beluga earlier this week. They spotted it in the water, but forgot to secure her phone inside her jacket pocket and it fell into the ocean waters.
Mansika was taken off guard by the whale, when it fetched her sinking phone and brought it to the surface for her to retrieve from its mouth.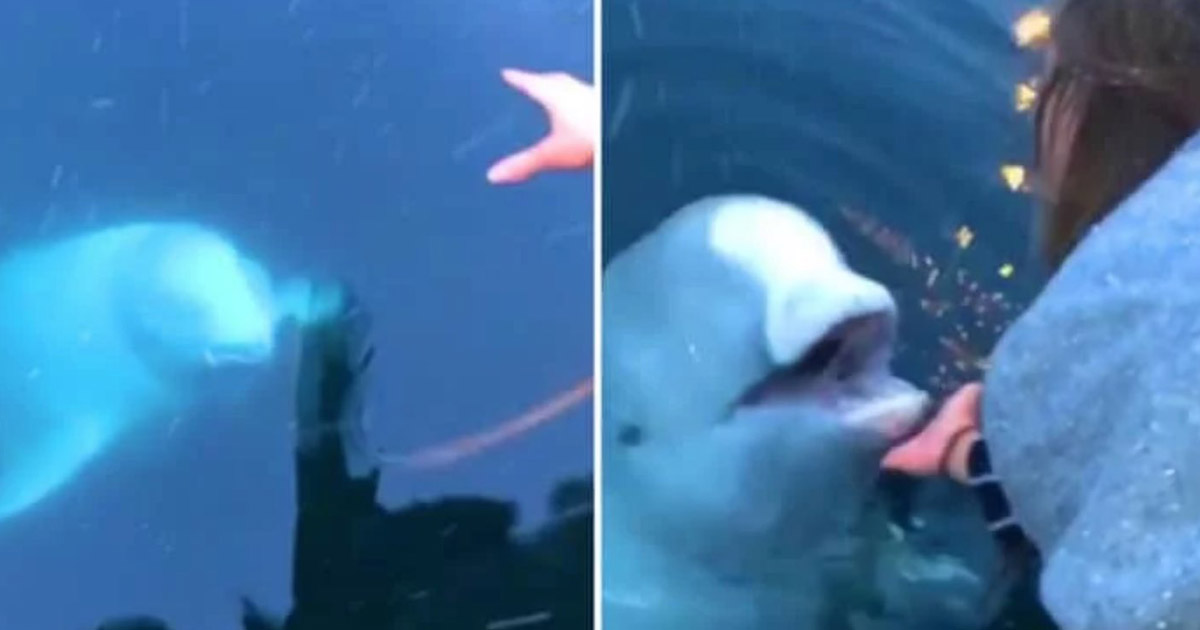 After returning the phone, the beluga can be seen surreptitiously returning to its "undercover" position beneath the boat.
Norwegian officials have warned locals to not feed the whale, so it can feed independently, they are also tracking its movements so that it can adapt to its surroundings, and are even going to vote to name the beluga whale.