One grandma got the surprise of her life when her best friend of over eight decades surprised her on her 90th birthday.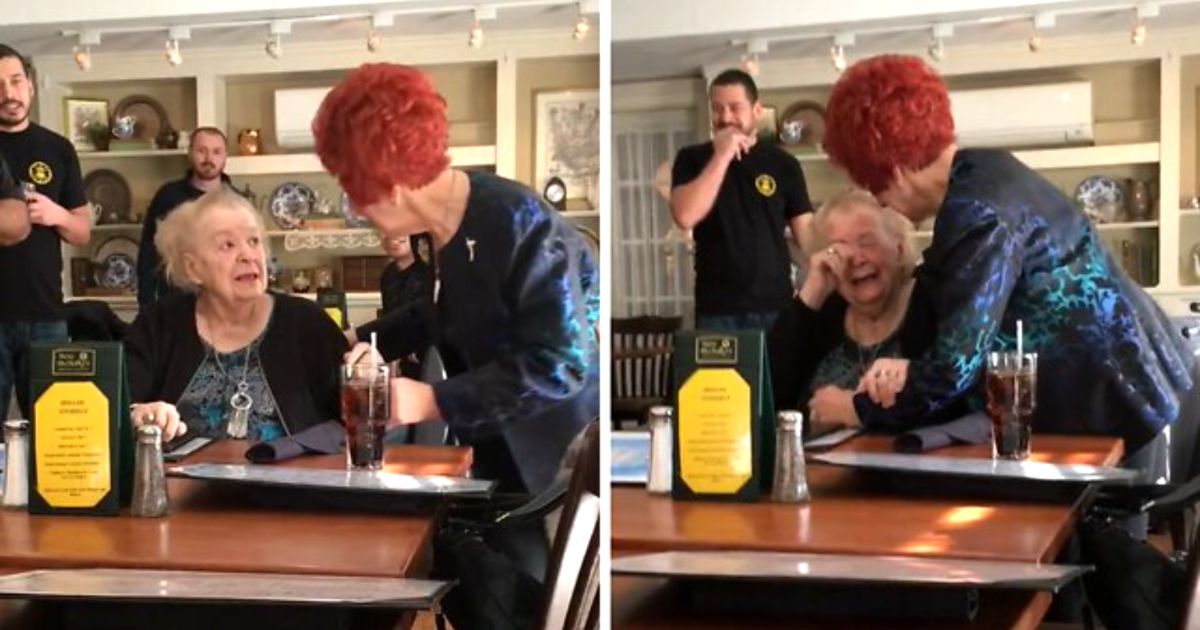 The grandma and her lifelong friend, Etta, have been friends since elementary school.
But it's been years since they last met and when Etta made a surprise visit to Pauline on her 90th birthday at a restaurant, her reaction touched everyone there.
The cameras started rolling and Etta turned up suddenly and asked Pauline if the seat next to her was taken, tapping Pauline on the shoulder.
'Is this seat taken?' she asks.
Pauline looked at her face and realized it was her darling friend and collapsed in happy tears.
The two hug each other and cry and as Etta begins to move away, Pauline says, 'A little longer.'
The video went viral on TikTok, getting up to 4 million likes and 15.8 million views.
It was shared by Pauline's granddaughter Nicole on February 20, who explained that it was taken 4 years ago.
The video's caption read: '4 years ago for my grandmothers 90th birthday her best friend since they were little surprised her.'
The emotional reunion has brought many viewers to tears and they've shared an outpouring of love for this adorable video.