Tornadoes had demolished everything on their way a few days back in Kentucky and other states in the south. Tommy Jackson's house was not spared. Everything was wiped out except for his family's Bible.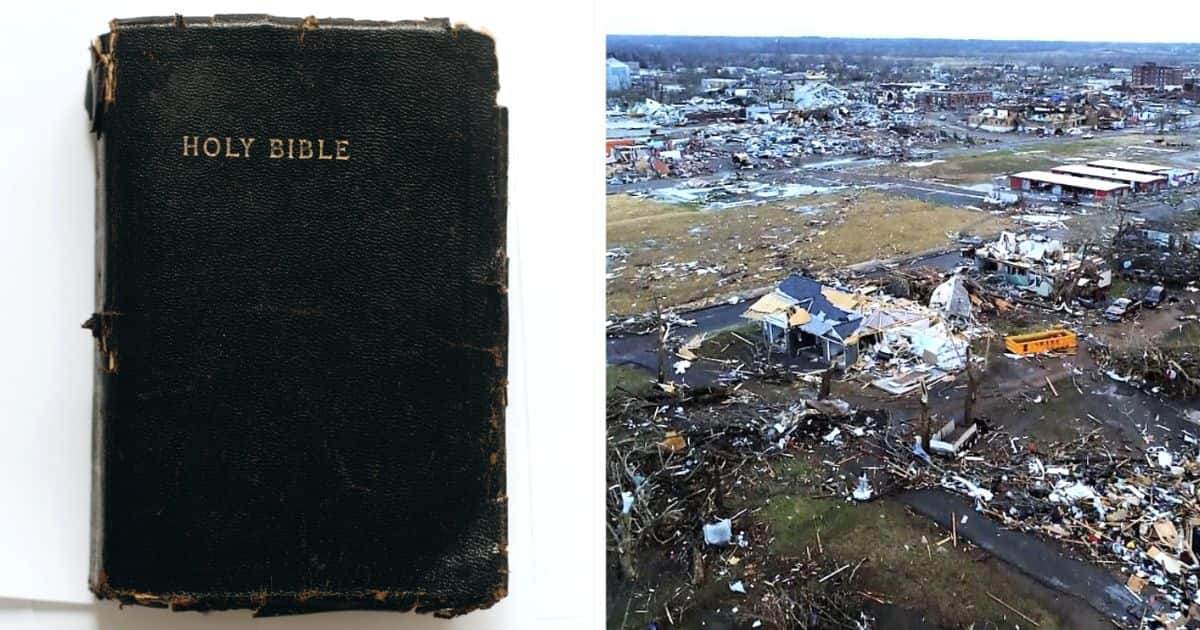 Tommy Jackson, 65, from Mayfield, Kentucky, holds on to his faith at this very challenging time. He lost everything and even watched his house destroyed by the twister. Jackson lost his identification cards, money, and credit cards. On top of that, even the bank he gets his money from was also brought down.

But this man is still hopeful despite what happened. Amid the rubbles and debris, he found something precious. He found their family's Bible. Seeing it assured him that "The presence of the Lord was watching over me," he told the Associated Press.

The Bible was left intact after five tornadoes ravaged Mayfield. This is enough assurance for this faith-filled man that God is with him. But, there's another twist to his story. After losing his identification cards, he was surprised to see his birth certificate inside the Bible. Finally, he could use it as a form of identification to iron things out in the coming days.

He temporarily stayed in a shelter and slept at his brother's house also. Unfortunately, he was haunted by memories of seeing everything around him destroyed. His brother said he was shouting while sleeping as if he was experiencing the trauma all over again.

Jackson was inside his house when the tornado ripped the door, shattered the windows, and blew the roof away. This incident was certainly too much for anyone to take in. But, he remained steadfast in his faith. "I trust in the Lord," he said.

Let us continue to pray for the tornado victims and help them in any way we can. God's grace and goodness are present in any catastrophe. The Bible left unharmed is a sign that God remains in control all the time.