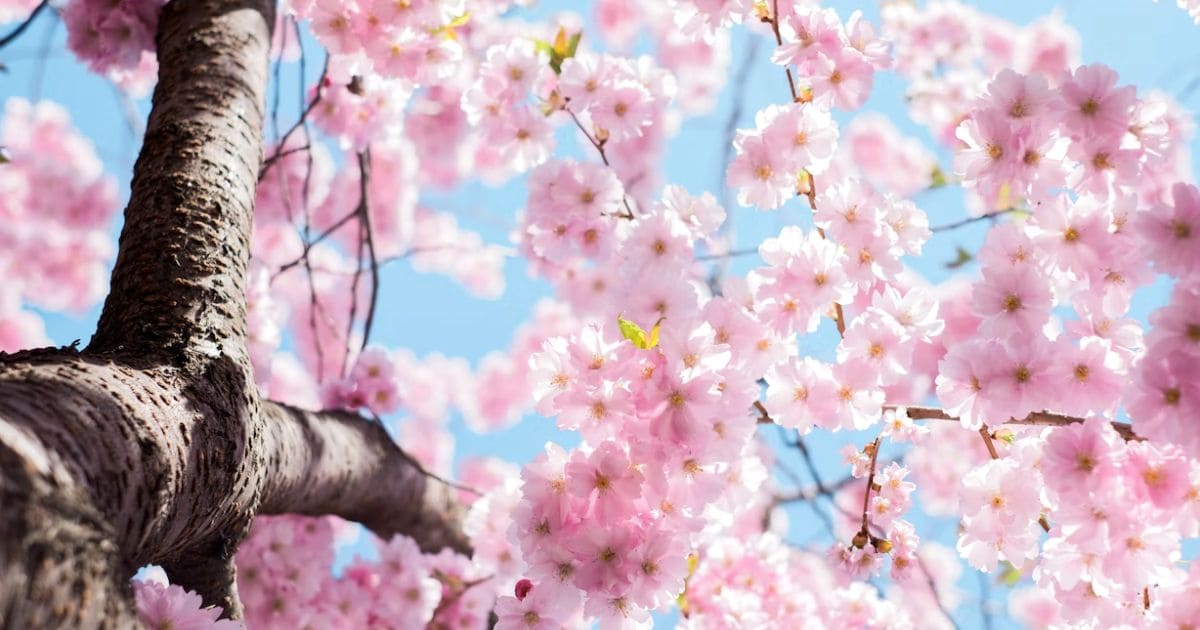 Spring is nearly here and what better way to embrace this time of renewal and new beginnings than by seeking inspiration and guidance from the Bible? Here are 15 Bible verses for spring that can provide comfort, hope, and encouragement during this time of year.
1. "See! The winter is past; the rains are over and gone. Flowers appear on the earth; the season of singing has come, the cooing of doves is heard in our land." – Song of Solomon 2:11-12
2. "He makes springs pour water into the ravines; it flows between the mountains." – Psalm 104:10
3. "For as the soil makes the sprout come up and a garden causes seeds to grow, so the Sovereign Lord will make righteousness and praise spring up before all nations." – Isaiah 61:11
4. "I am the vine; you are the branches. If you remain in me and I in you, you will bear much fruit; apart from me you can do nothing." – John 15:5
5. "Let us acknowledge the Lord; let us press on to acknowledge him. As surely as the sun rises, he will appear; he will come to us like the winter rains, like the spring rains that water the earth." – Hosea 6:3
6. "But I trust in you, Lord; I say, 'You are my God.' My times are in your hands; deliver me from the hands of my enemies, from those who pursue me." – Psalm 31:14-15
7. "The grass withers and the flowers fall, but the word of our God endures forever." – Isaiah 40:8
8. "May the Lord bless you from Zion; may you see the prosperity of Jerusalem all the days of your life." – Psalm 128:5
9. "But those who hope in the Lord will renew their strength. They will soar on wings like eagles; they will run and not grow weary, they will walk and not be faint." – Isaiah 40:31
10. "Let us come before him with thanksgiving and extol him with music and song. For the Lord is the great God, the great King above all gods." – Psalm 95:2-3
11. "The Lord will guide you always; he will satisfy your needs in a sun-scorched land and will strengthen your frame. You will be like a well-watered garden, like a spring whose waters never fail." – Isaiah 58:11
12. "But blessed is the one who trusts in the Lord, whose confidence is in him. They will be like a tree planted by the water that sends out its roots by the stream. It does not fear when heat comes; its leaves are always green. It has no worries in a year of drought and never fails to bear fruit." – Jeremiah 17:7-8
13. "In the spring, at the time when kings go off to war, David sent Joab out with the king's men and the whole Israelite army. They destroyed the Ammonites and besieged Rabbah. But David remained in Jerusalem." – 2 Samuel 11:1
14. "He is like a tree planted by streams of water, which yields its fruit in season and whose leaf does not wither. Whatever he does prospers." – Psalm 1:3
15. "Therefore, if anyone is in Christ, the new creation has come: The old has gone, the new is here!" – 2 Corinthians 5:17
These Bible verses for spring can serve as a reminder of God's constant presence in our lives. Whether we are facing challenges or simply enjoying the beauty of the season, these verses can provide comfort and inspiration.
So this spring, take a moment to reflect on these Bible verses and allow them to guide you through the season.