The death of loved ones often causes sorrow and grief for the family and relatives left behind. The healing process comes with reflection on scripture.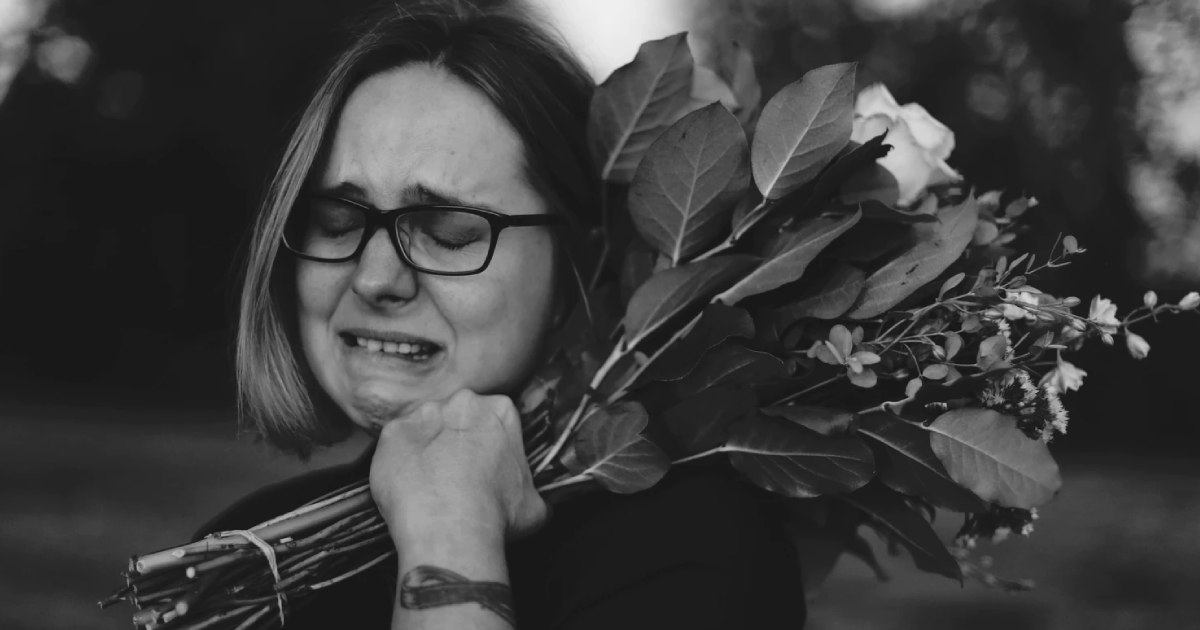 Faith in God can significantly help with the healing process as Bible verses through centuries have been used to bring comfort during a tragedy.
The Bible has plenty of meaningful verses to comfort the grieving and we want to give you a list of some Bible verses about the loss of loved ones:
Revelation 21:4
He will wipe every tear from their eyes. There will be no more death' or mourning or crying or pain, for the old order of things has passed away.
Psalm 34:18
The LORD is close to the brokenhearted and saves those who are crushed in spirit.
Psalm 147:3
He heals the brokenhearted and binds up their wounds.
Matthew 5:1-3
Now when Jesus saw the crowds, he went up on a mountainside and sat down. His disciples came to him, and he began to teach them. He said: "Blessed are the poor in spirit, for theirs is the kingdom of heaven.
Psalm 73:26
My flesh and my heart may fail, but God is the strength of my heart and my portion forever.
Matthew 5:4
Blessed are those who mourn, for they will be comforted.
1 Thessalonians 4:13-14
Brothers and sisters, we do not want you to be uninformed about those who sleep in death, so that you do not grieve like the rest of mankind, who have no hope. For we believe that Jesus died and rose again, and so we believe that God will bring with Jesus those who have fallen asleep in him.
2 Corinthians 4:17-18
For our light and momentary troubles are achieving for us an eternal glory that far outweighs them all. So we fix our eyes not on what is seen, but on what is unseen, since what is seen is temporary, but what is unseen is eternal.
2 Corinthians 5:8
We are confident, I say, and would prefer to be away from the body and at home with the Lord.
Romans 14:8
If we live, we live for the Lord; and if we die, we die for the Lord. So, whether we live or die, we belong to the Lord.
John 14:1
Do not let your hearts be troubled. You believe in God; believe also in me.
Joshua 1:9
Have I not commanded you? Be strong and courageous. Do not be afraid; do not be discouraged, for the LORD your God will be with you wherever you go.
Romans 8:28
And we know that in all things God works for the good of those who love him, who have been called according to his purpose.
1 Thessalonians 4:17-18
After that, we who are still alive and are left will be caught up together with them in the clouds to meet the Lord in the air. And so we will be with the Lord forever. Therefore encourage one another with these words.
John 11:25-26
Jesus said to her, "I am the resurrection and the life. The one who believes in me will live, even though they die; and whoever lives by believing in me will never die. Do you believe this?"
1 Corinthians 15:42-44
So will it be with the resurrection of the dead. The body that is sown is perishable, it is raised imperishable; it is sown in dishonor, it is raised in glory; it is sown in weakness, it is raised in power; and it is sown a natural body, it is raised a spiritual body. If there is a natural body, there is also a spiritual body.