High schoolers went silent in support of their blind classmate so that she could hear her basketball shot.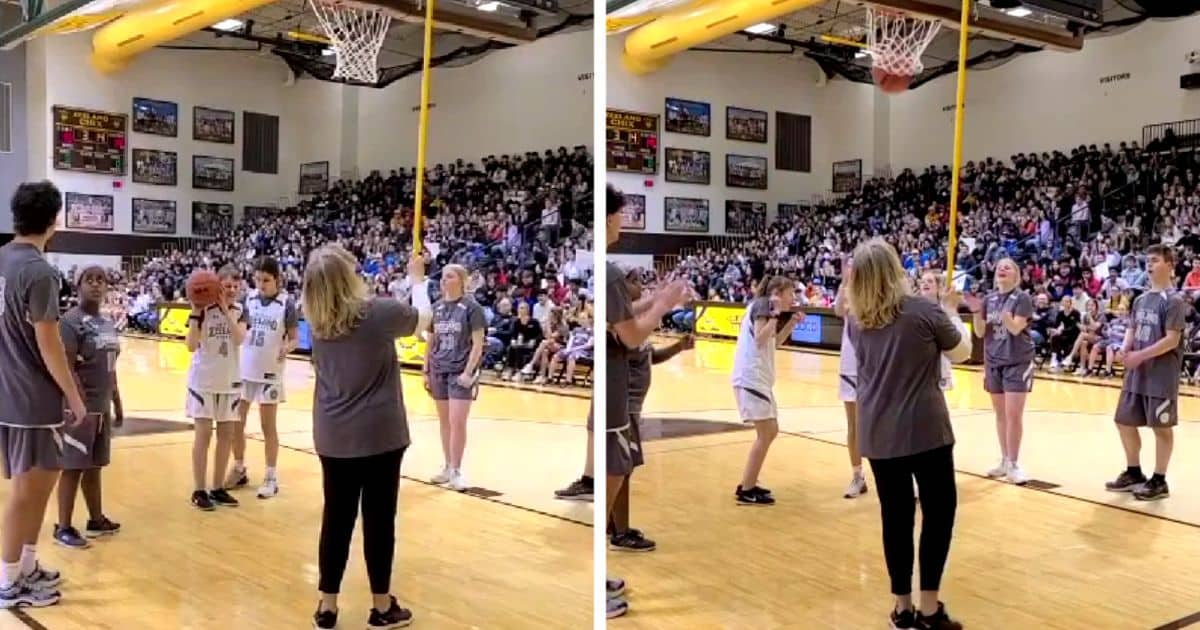 There was a lot of respect shown by 2,000 students in solidarity for a blind basketball player who took a free throw.
17-year-old Juliana Hoogland, studies at Zeeland Public Schools, Michigan. She is part of the school's zLinks program which is a peer-to-peer program.
According to Dr. Brandi-Lyn Mendham, Superintendent of Zeeland Public Schools, the program participates in the Special Olympics Unified Sports, which happens to be a "point of pride" for the school district.
We are inspired by the kindness these high schoolers had for Juliana when she took a free throw. They went completely silent so that she could gauge where the net was through tapping.
But that silence was short-lived because Juliana sank that shot and the crowd erupted after that. Her mom, Karen Hoogland said they were so proud of her achievement.
She also praised the young students for their respect and sensitivity towards her daughter, "Not just because two high schools were watching her," Hoogland said, "but just to see the support from her peers being so extremely and respectfully quiet so she could hear the tapping, but then the cheers of encouragement and support from the proud student body."
Meanwhile, Juliana or "Jules" was over the moon after the shot, she said, "I didn't think I would make it," she said. My hope is I can educate people that blind people are more than just blind."
Jules is setting new records on what blind people can achieve and wants this video to inspire all those who are facing challenges. She says, "I'm hoping this video will inspire others to keep trying no matter what their challenges are," she said.
The Lead teacher for zLinks also echoed the same feeling saying that Juliana had put in a lot of hard work for "years" to achieve a perfect shot. "It was so moving to see her hit that shot again in front of 2,500 people," said Nate VandeGutche. "We couldn't have been more excited for her and her family. It capped off what was a very memorable day for all of us."
Psalm 146:8 The LORD gives sight to the blind, the LORD lifts up those who are bowed down, the LORD loves the righteous.