A 17-year-old blind scout donated 71 white canes to the Utah Schools for the Deaf and the Blind at Salt Lake City, Utah.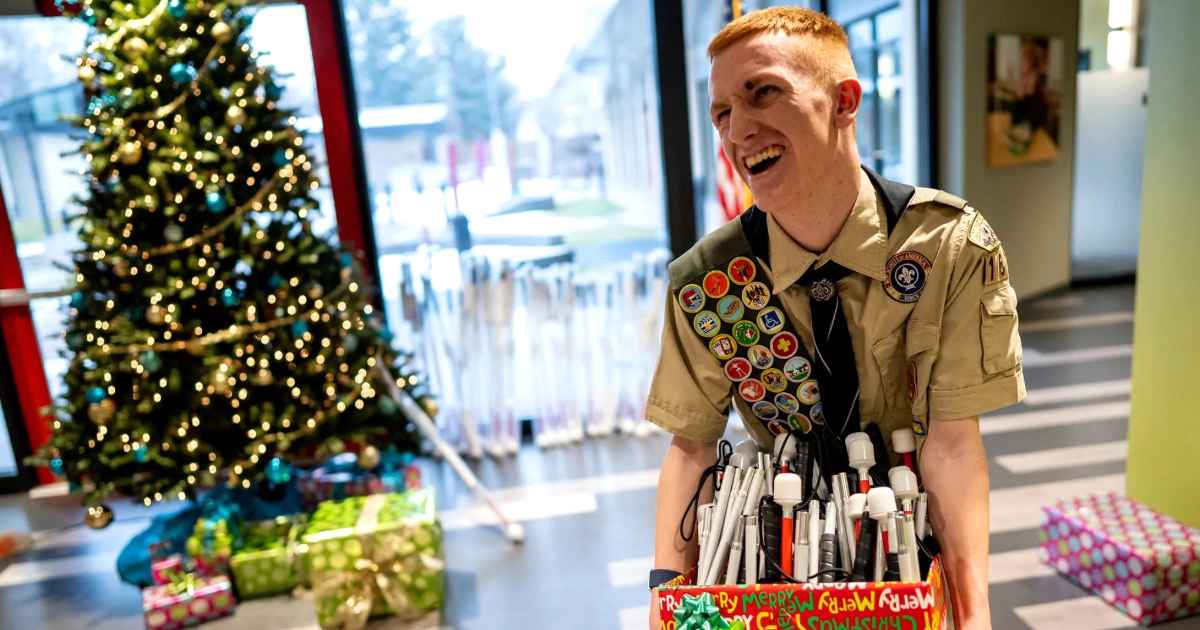 Cameron Evans held a box containing the white canes as he donated them to the students there.
Evans organized the donation and assorted games and educational products as part of his Eagle Scout project. He is a senior at Cyprus High School in Magna, and collected donations to purchase the canes, he then worked with Amazon gift registry and purchased canes through Ambutech at a discounted price with the donated funds.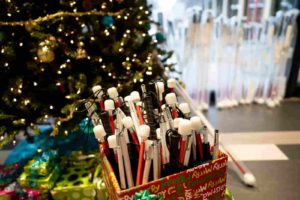 He attended the Utah Schools for the Deaf and the Blind when he was younger and after learning orientation and mobility, braille and other important skills, he started attending a neighborhood school.
What a special way by Cameron Evans to give back to the school where he learned so much in life and bless the students there with white canes which will help them in their learning and mobility in a big way.