Boston police's kind gesture for an elderly person was captured on video and is drawing praise from people everywhere after being shared on social media.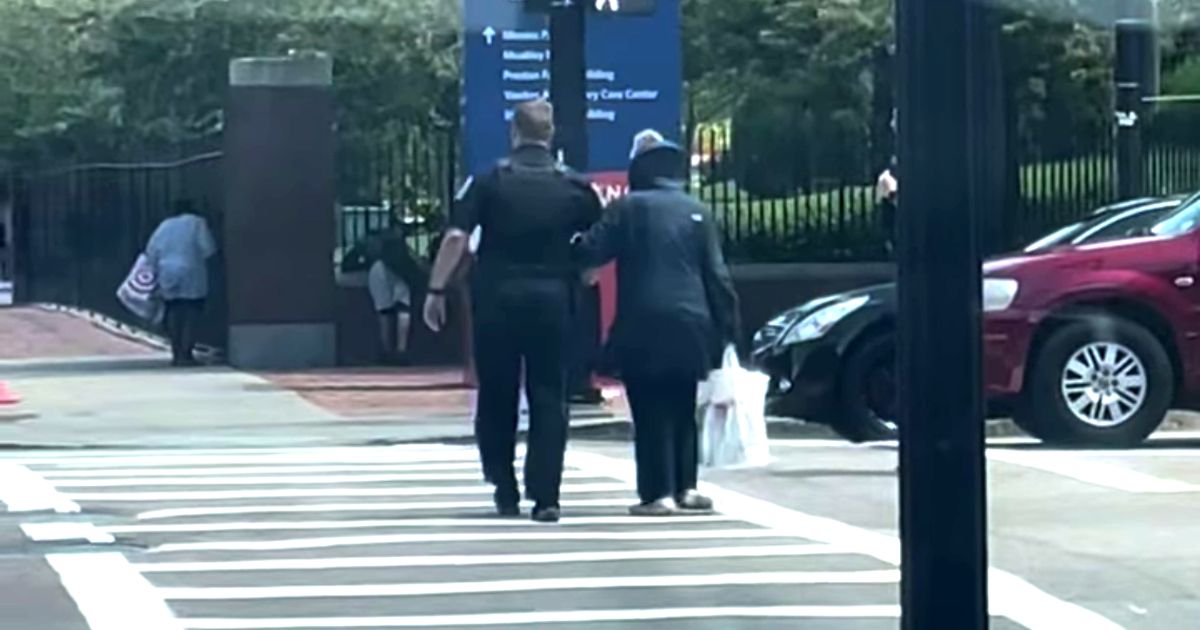 There are various acts of kindness performed by the police on a daily basis, but they go unnoticed because of a negative campaign against them. But this one was too good to let go and caught the eye of a bystander who captured it on camera.
The footage was sent to the police department who quickly shared it on their social media pages showing two police officers helping an elderly citizen cross a busy road.
The two Boston cops get into action after they see the senior citizen not able to cross the street and so one stops the traffic and the other allows the person to hold his arm and walk across the street.
The Boston police department commended the two officers saying, "This is just one of the many incidents the Boston Police and all First Responders tend to on a daily basis," Boston Police said. "We commend these officers for their kindness and thank the young man for sending us the video."
Stories like these warm our hearts and give us hope for our country and that there are still such good officers in the police department.
Galatians 6:9-10 ESV "Be kind to one another, tenderhearted, forgiving one another, as God in Christ forgave you."
Watch: Boston Police Officers Help Elderly Woman In Traffic
On Tuesday, May 17, 2022, the Boston Police Department received a video of two officers assisting an elderly person while crossing a busy street. One officer stopped traffic, while the second officer offered his arm and safely guided the person across the street. This is just one of the many incidents the Boston Police and all First Responders tend to on a daily basis. We commend these officers for their kindness and thank the young man for sending us the video.

Posted by Boston Police Department (Official) on Tuesday, 17 May 2022