As Colorado battles, the worst wildfires it has ever seen, firefighters from all over the country are there helping out and also moving hearts with their humanity.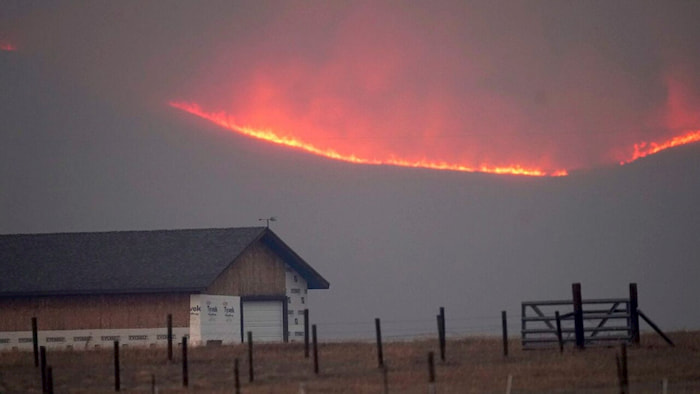 Act of kindness
An amazing act of kindness was witnessed by Grand County homeowner Daniel Stones who shared the note handwritten by firefighters who saved his home from getting burnt down. "If this note finds you we must have done something right," the note read. "Sorry for the loss of your shed and we had to cut a little of your wood fence, to save your house. Things got really hot we stayed as long as possible." The note was signed "best wishes" from Engine 1446 in the town of Meeker.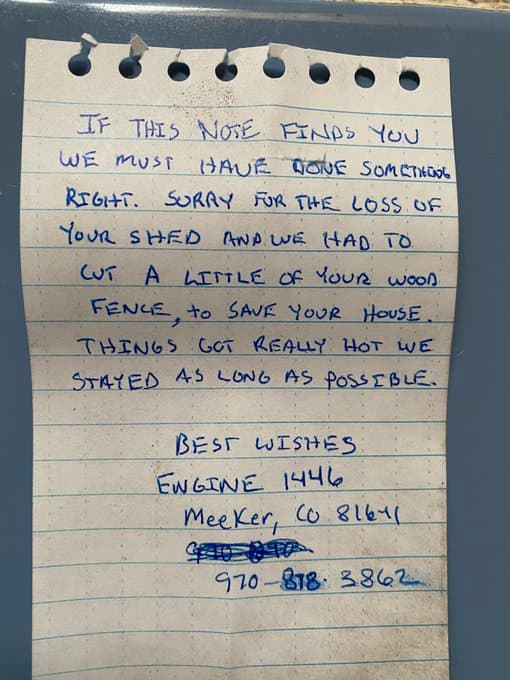 Stones tweeted back, "We got your note. Inside the burn line and saved. Forever in your debt and with tears of gratitude. You are truly SUPERHEROES. Words do no justice. THANK YOU." His tweet got more than 950 retweets and 4,000 likes. He said the note was discovered by a team who were winterizing homes after the area received snow. "It just melts your heart," Stones said Monday. "I'm a grown man and I can admit this, I wept. It was just so touching. It's been such an emotional roller coaster after the past week and to get something that is not only confirmation but good it's just so overwhelming."
Social media reactions
Even Colorado Gov. Jared Polis shared online that it was "such a touching note." He tweeted, "Thank you to all the brave firefighters who are working hard to protect homes from the wildfires," Polis wrote.
This is such a touching note. Thank you to all the brave firefighters who are working hard to protect homes from the wildfires. https://t.co/gZSZt4Du4L

— Governor Jared Polis (@GovofCO) October 26, 2020
The Engine 1446 team said they were shocked their simple message has touched so many. "It is kind of surreal, we all don't really do this job for the limelight," South Zone Fire Management Officer Kyle Fray said. "The main thing for us is we're really glad he'll be able to go to his house and it's still standing."
Crews are still assessing how many homes were destroyed by the East Troublesome Fire, which caused thousands of residents and closed Rocky Mountain National Park, the blaze destroyed 192,560 acres and is 20% contained. There was "lots of structural loss" due to the fires but Grand County Sheriff Brett Schroetlin declined to give the exact number of homes lost. Grand Lake, which was evacuated last week was not damaged, and no one died due to the fire.