Watch this emotional and sweet moment of a family captured on camera during Christmas, last year.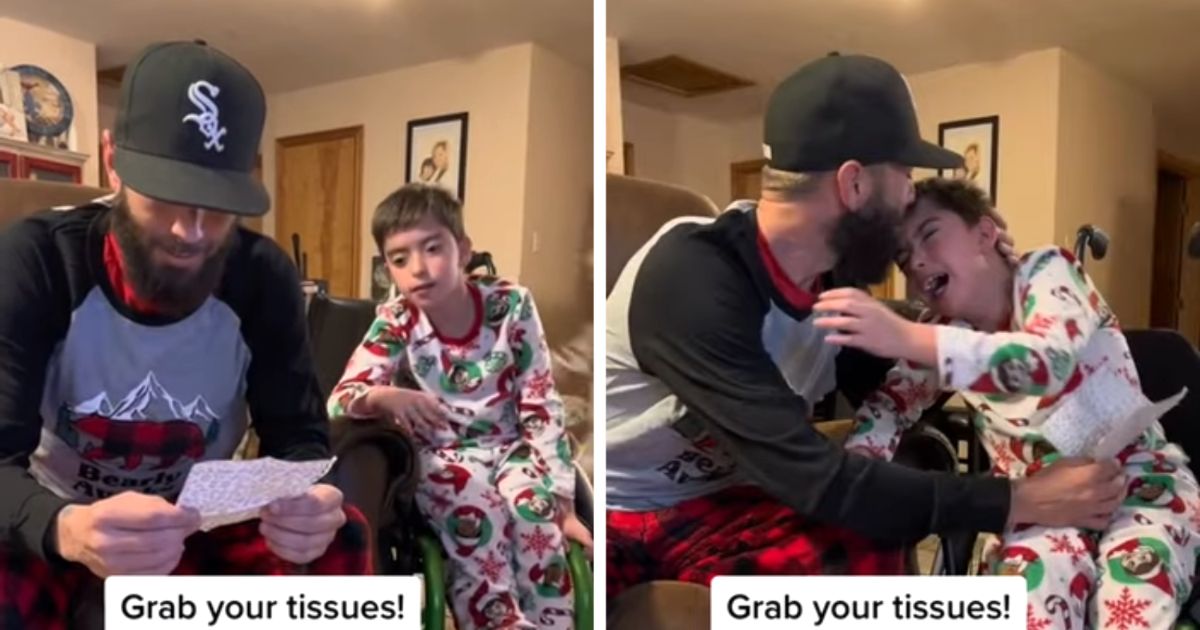 The young boy in the wheelchair sits patiently as his stepdad reads the letter out loud while one of the family members films it.
"Mr. John, I told mom what to write so you could read it better. I want to thank you for always being here for me, thank you for teaching me how to be a man like that. Thank you for always treating me like your son. You have always been a dad to me. I love you. My big question is, will you adopt me?
As the stepdad reads Kowyn's letter, he became emotional toward the end. Both he and Kowyn tear up and hug each other in this emotional video.
"That is the best present I ever got", says Kowyn's step-father as he accepted Kowyn's sweet and emotional request.