A chance encounter between a woman in a wheelchair and a curious little boy led to an heartwarming friendship that's warming hearts on social media.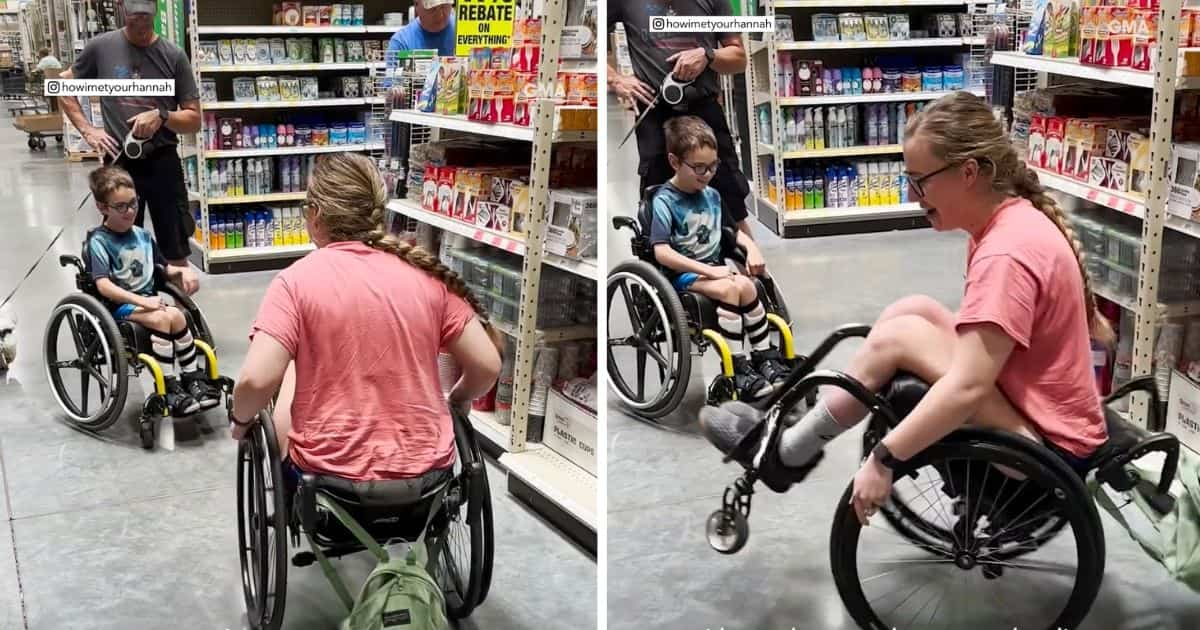 Hannah Hutzley was out shopping in her wheelchair when a young boy approached her with a simple question: "Hi… do you know how to do wheelies?" Little did they know, this moment would change both of their lives for the better.
In a heartwarming video posted on Instagram by Hannah Hutzley, we witness this beautiful connection unfold. The boy, in awe of Hannah's wheelchair skills, asked if she could do a wheelie. When she demonstrated one flawlessly, he was eager to learn. The video captures their shared joy as they bond over the experience. You can hear their smiles and giggles, a truly heartening moment.
As the boy attempted to do a wheelie himself, his father joined in to assist. With some perseverance, he made progress and asked, "Where is the sweet spot at?" Laughter and joy filled the air as Hannah and those around them cheered him on.
Hannah shared the video on Instagram with a heartfelt caption: "This is what it's all about. Wheelie, I've been using a wheelchair for almost 6 years now, and this was my first time ever meeting a kiddo like me. The bond is unreal, and this moment had me in tears. At the end of the day, we all just want a connection with someone who understands us. I'm so glad he found me! #sweetspot."
The video quickly went viral and received numerous heartwarming comments. One Instagram user commented, "The joy this little boy exudes is contagious. Had such a tough day today and watching this on repeats makes it impossible not to smile a little more each time." Another user wrote: "You're incredible. The way that boy is looking at you is truly amazing."
"Beloved, let us love one another, for love is from God, and whoever loves has been born of God and knows God." – 1 John 4:7
Watch the positive news story below.