A child's love for his dog made him go to the extent of sacrificing one of his prized possessions for his treatment.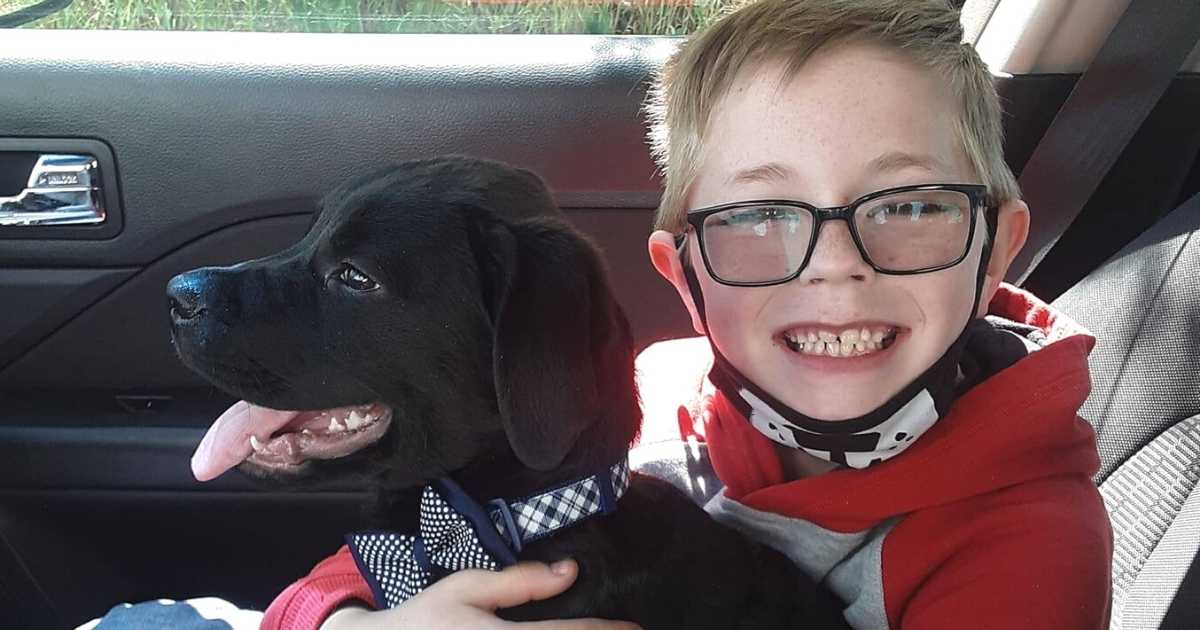 8-year-old Bryson Kliemann, from Lebanon, Virginia, is one of three kids, he always felt left out of his siblings' fun till Bruce, a pup, came into his life.
"It made me kind of sad because usually my brother and my sister play together and usually I don't have anybody to play with," Bryson said. "So I usually go and play with [Bruce]."
But lately, Bruce started behaving strangely. "He wasn't coming out of his cage and being the normal puppy that he usually is," mom Kimberly Woodruff explained. "He was very lethargic, just not doing good." Bruce was diagnosed with canine parvovirus, an infection targetting puppies and its treatment was going to cost around $700. The family was short on funds and so Bryson came up with a plan.
"I know everybody likes Pokémon cards, so I just decided to sell them," he said. "I get a text message with a picture of him and a sign on the side of the road from his dad, selling Pokémon cards," Woodruff said.
Bryson hadn't told his mom about his plan, but his plan worked well after she shared it on social media. "My little boy is trying to raise money to help our very [very] sick puppy, by selling his pokemon cards," Woodruff posted on Facebook. "Bruce was recently diagnosed with parvo and is currently fighting for his life."
And people responded to the appeal by buying cards from Bryson or donating to a GoFundMe page. "I know I have been raising him right," Woodruff wrote on GoFundMe. "He is beside the road trying to sell his favorite thing in the world just to make his puppy better.
The fundraiser has raised over $5,600, Woodruff said the extra money will be for Bruce's future vaccinations and to "other families and their dogs." Bruce was able to go home on May 8 and still needs continued care but is well enough to be with his family. "I was so happy because I wanted to get him back," Bryson said.
It is still unbelievable the amount of attention their story has gotten. Even Pokémon headquarters gave Bryson some rare cards to replace the collection he sold. What a beautiful effort by the community to contribute to Bryson and Bruce so that they could enjoy many more years together.