A young 5-year-old boy has taken his first steps defying the doctor's reports and claims about his life.
Sirio Persichetti, was told by doctors that he would remain in a vegetative state for his life, recently took his first steps after 2 years of physiotherapy, in a video that's gone viral now.
The youngster fell into a one-and-a-half-month long coma and was diagnosed with cerebral palsy and spastic quadriplegia in October 2013. He stood on his own legs for the first time in August 2018.
Valentina Perniciaro, his mother, has been filming his journey as he can now go for hikes and play with his older brother, Nilo, who is nine.
"Sirio was born premature, but the doctors soon sent him home because he was perfectly healthy. But eight days after he was discharged we found him in his cradle – he was stiff and white and we were certain he was dead. We took him to the hospital regardless – people saw me walking there with a dead child in my arms. Doctors brought him back to life but told us he would remain brain dead for the rest of his life," added Valentina, who works in a post office.
The boy is now finally walking on his own legs and been enrolled into primary school. Valentina added, "When we began physiotherapy over two years ago it felt like it would be a dream to actually see him walk, and now he's playing around the house every day. We began this journey with doctors telling us he'd never wake up, so to see where we are now is very encouraging.Who knows what will happen, we shoot for the stars, and maybe one day Sirio will be completely independent."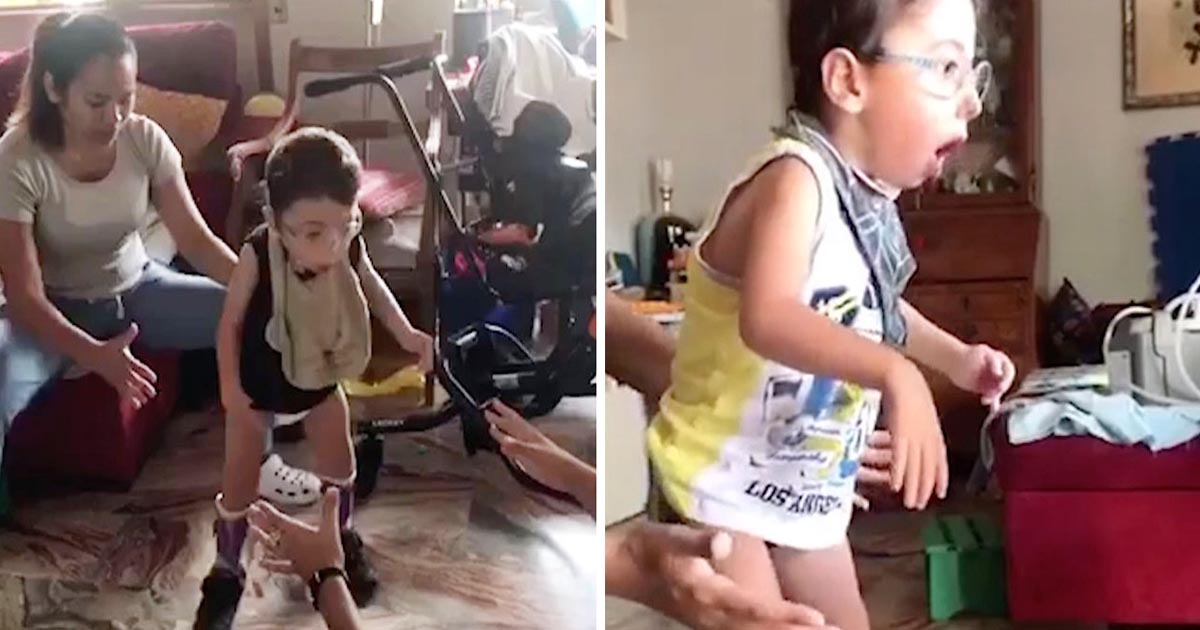 The mother-of-two also said that Sirio likes to read, watch movies, travel and even hang out in swimming pools, but playing with his brother Nilo, is his favourite past time.
She added, "The bond between the two is amazing. We have never hidden anything from Nilo, we told him straight away that he would probably never see his brother again, that he would be in a hospital for the rest of his life. Nilo has gone through a difficult childhood, but now he's probably the one getting most joy out of seeing Sirio recovering."
This heart-warming story just teaches you to never give up and to be strong no matter what.