People all over the country are appreciating the good manners of a little boy after his mother shared a video of him tipping his hat to Disney princesses at Magic Kingdom in Walt Disney World.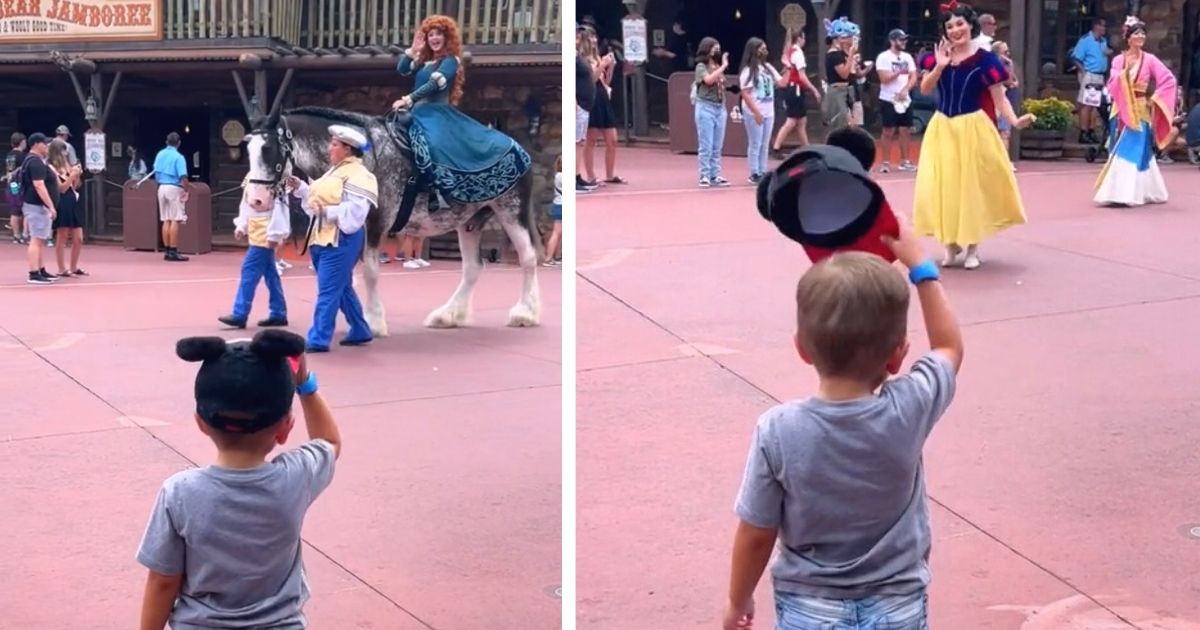 Children are a blessing to parents; they bring a smile to their faces. They are God-sent and sweet little bundles of joy wherever they are.
A now-viral video was uploaded by Florida resident Vanessa Guedert to TikTok showing her son, Bernardo respectfully tipping his hat to Snow White and others, as they strolled by in a parade.
The video was seen by more than 30 million viewers who said they were moved to tears by the 4-year-old who they called "a true gentleman."
"He's a great kid, very polite, happy," Guedert said, "He loves Disney movies such as 'Beauty and the Beast,' 'The Incredibles, 'Monsters Inc.' but his favorite is 'Toy Story.'" She captioned the video aptly as, "Disney's true prince!"
The footage also showed Bernardo dressed as Simba from "The Lion King," while embracing Mickey and Minnie Mouse. Such a wonderful and precious boy he is. His parents are really doing a brilliant job raising him a traditionally polite little boy.
Isaiah 54:13 "All your children shall be taught by the Lord, and great shall be the peace of your children."